Timberlane students Charlotte Michaluk and Lucas Zapata-Sanin were recognized by the Broadcom Foundation and Society for Science & the Public as one of the top 300 competitors nationwide in the 9th annual Broadcom Masters. This is the nation's premier STEM competition for middle school students. Congratulations, Charlotte and Lucas.
TIMBERLANE MIDDLE SCHOOL SCIENCE & ENGINEERING FAIR (2020)
The annual science and engineering fair took place in March 2020 with over 60 projects. Congratulations to all the participants. The list of winners can be found here.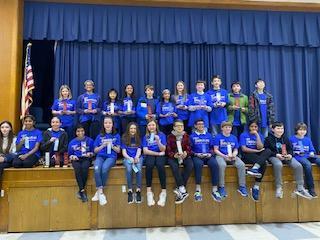 MERCER COUNTY SCIENCE & ENGINEERING FAIR (2019)
Three HVRSD students were honored at the 2019 Mercer County Science & Engineering Fair. Congratulations to our winners!
Lucas Zapata-Sanin
"Developing and testing a color identification system for people who have difficulty identifying colors"
General Science
2019 Princeton Plasma Physics Laboratory Runner Up in Engineering and Science for Challenging Problem Solving and Research

The Office of Naval Research Science Award

The Lemelson Early Inventor Prize

Mercer Science and Engineering Fair Outstanding Achievement in General Science (Second Place)

Nominated to compete in 2019 Broadcom Masters