Lester Huff (1932)
Football, Basketball & Baseball
Lester received nine varsity letters during his years at Pennington Central High School; three in basketball, four in football and three in baseball. Lester was also the captain of the football and baseball teams during his senior year.
After graduation, Lester started as a summer clerk for the Broad Street Bank, which led to a career at the bank until his retirement. Lester also was involved in local sports, as part of the Industrial Baseball League in Trenton in the 1930s and 1940s (comparable to a highly regarded semi-pro league, highly regarded) and also played against teams from the Philadelphia League (900 members) at Shibe Park which was later named Connie Mack Stadium.
Wallace Smith (1941)
Basketball & Baseball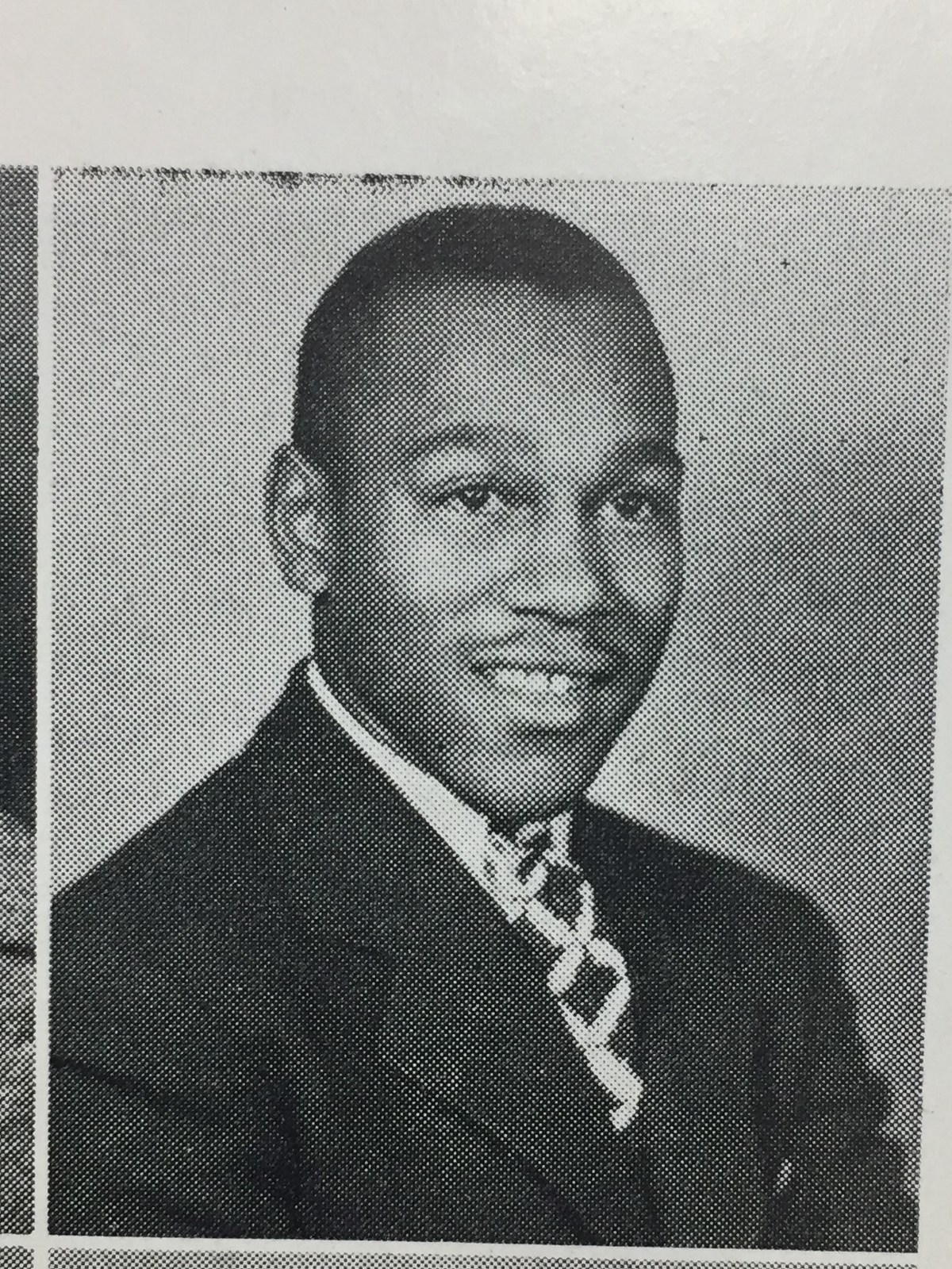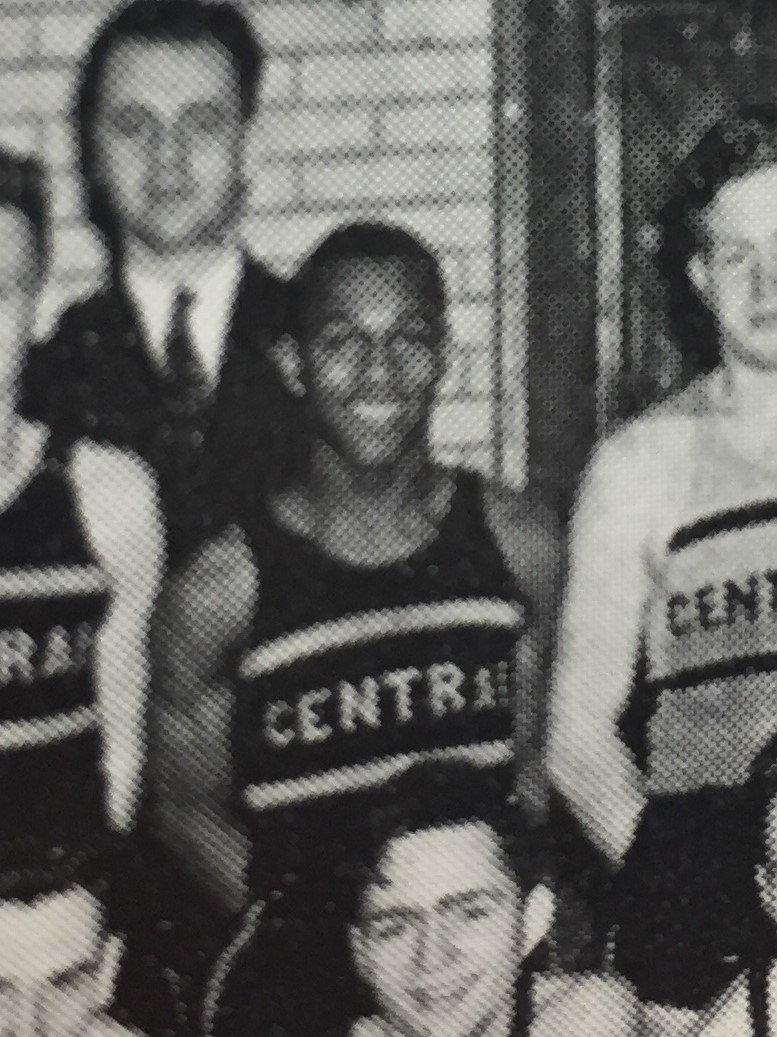 Wallace (Shud) Smith received six varsity letters at Pennington Central High School; three in basketball and three in baseball. He was the captain of the basketball team during his senior year.
After high school, Shud had a tryout with a professional baseball team in New York; although this was prior to the color barrier being broken by Jackie Robinson. Shud also worked for several years with the State Department of Transportation.
Jack Smith (1953)
Soccer, Basketball & Baseball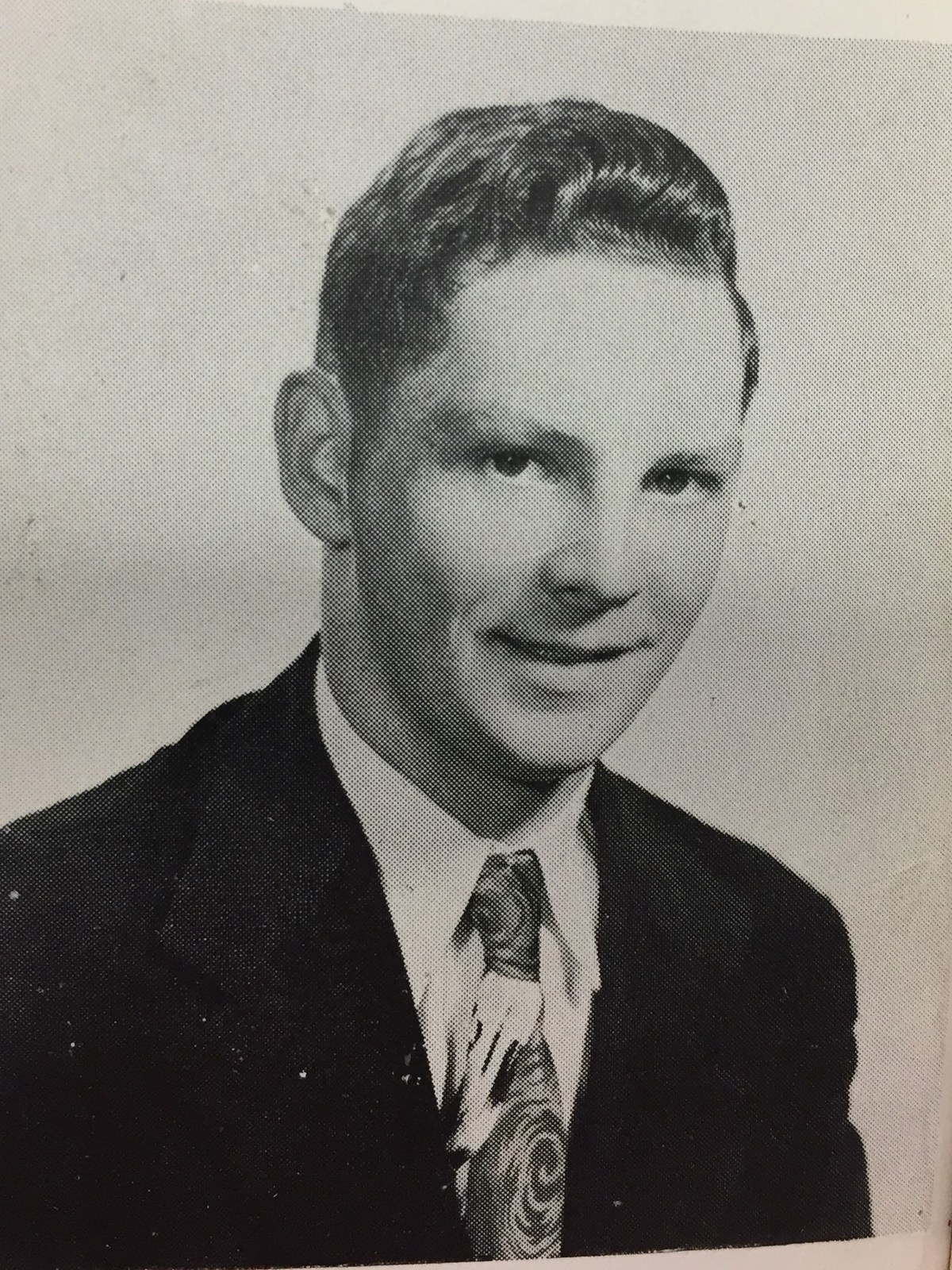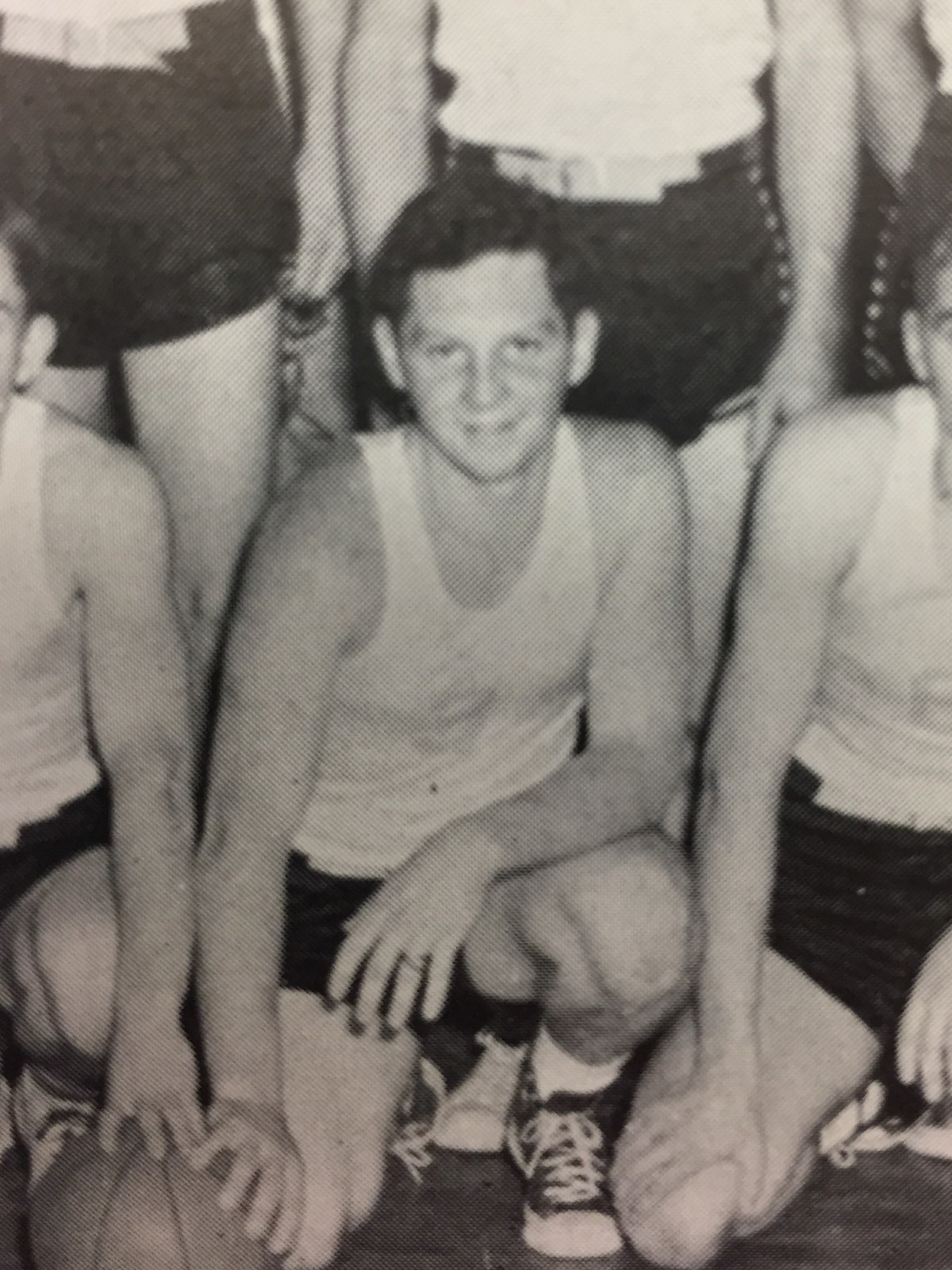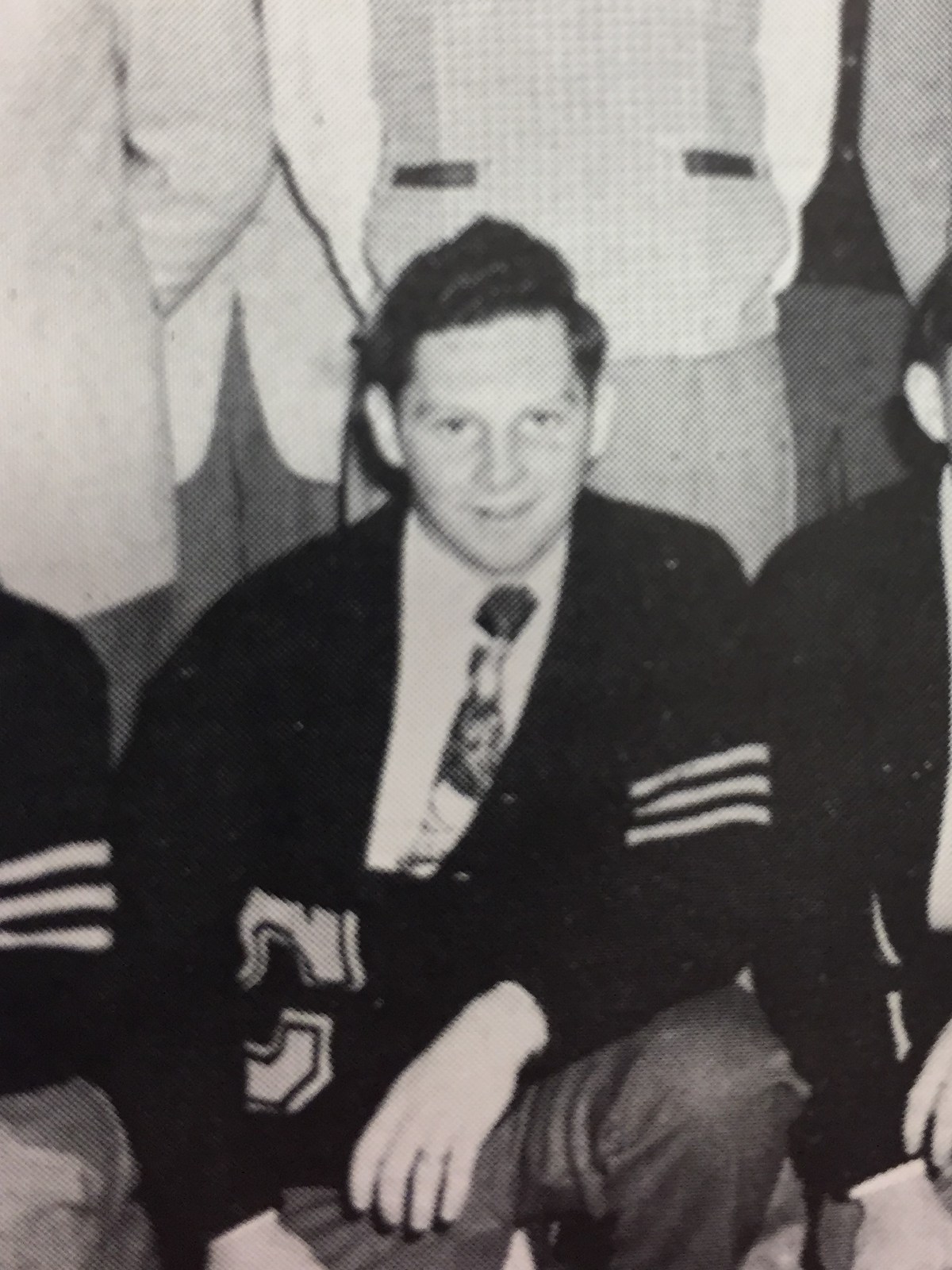 As a life-long area resident, Jack garnered 11 varsity letters in high school; four in soccer, three in basketball, and four in baseball. During his senior year, Jack captained all three teams. As a catcher on the baseball team, Jack mentioned that the first game he caught as a freshman was for pitcher Fred Green.
After graduation, Jack continued to be involved with sports, playing baseball in the Tri-County League, and playing softball for I.B.E.W in the Industrial League. The 1960 softball team went to the World Industrial Championship Series, where the team placed sixth. After Jack stopped playing organized softball, he was a certified official through the Mercer County Umpires Association, umpiring semi-pro, high school, and college games for ten years.
Betsy Morrill Brunner (1953)
Basketball & Cheerleading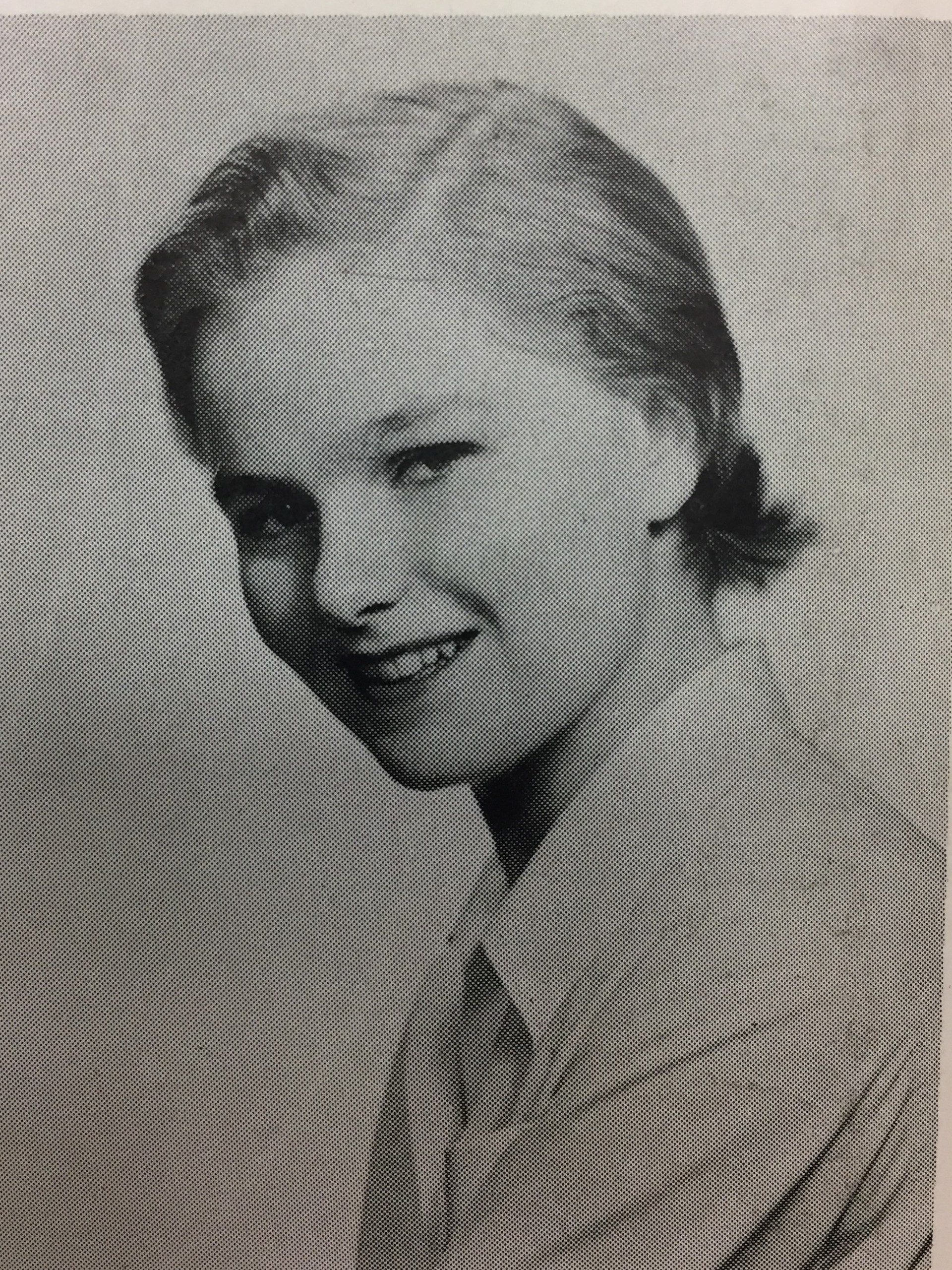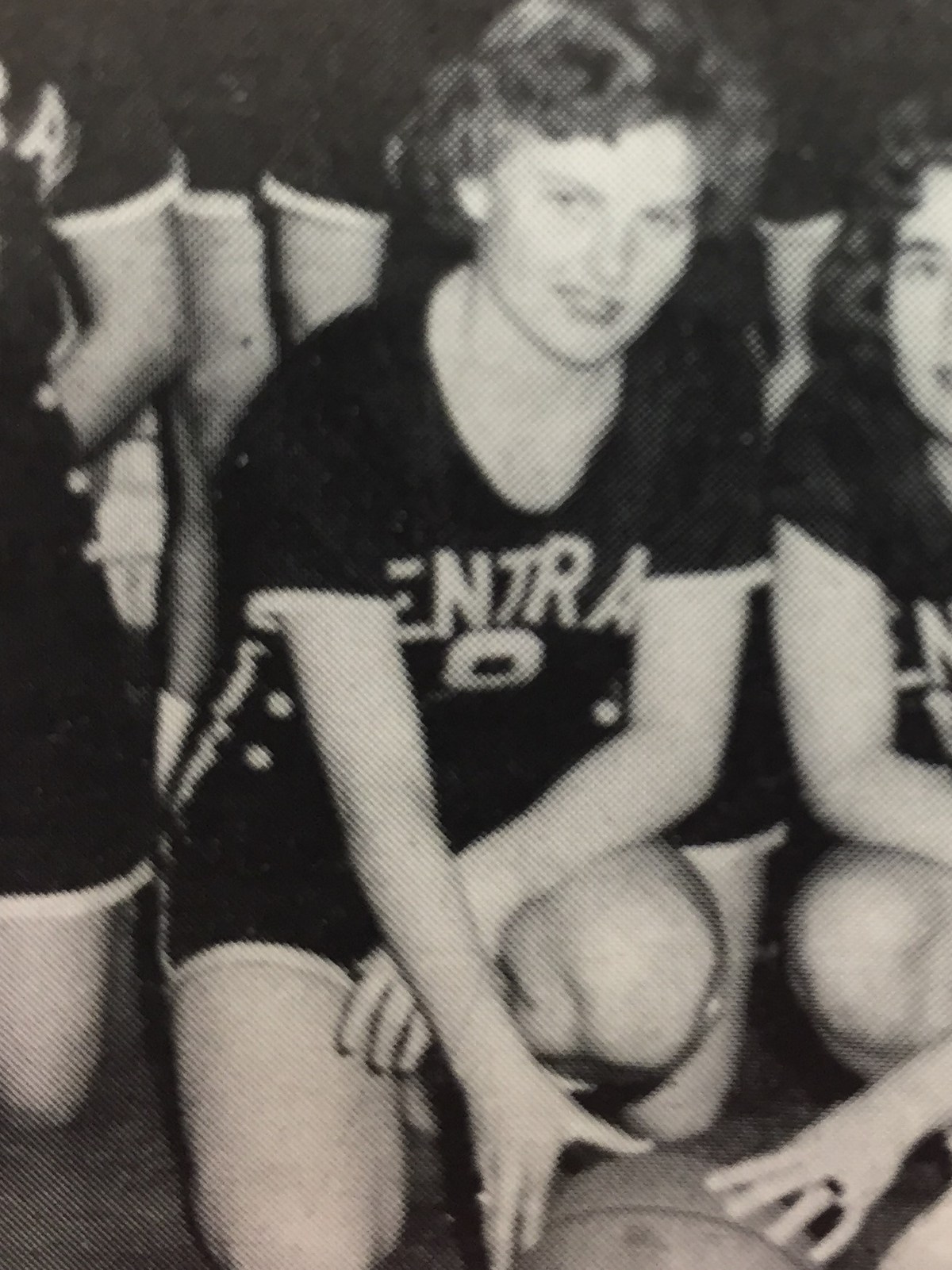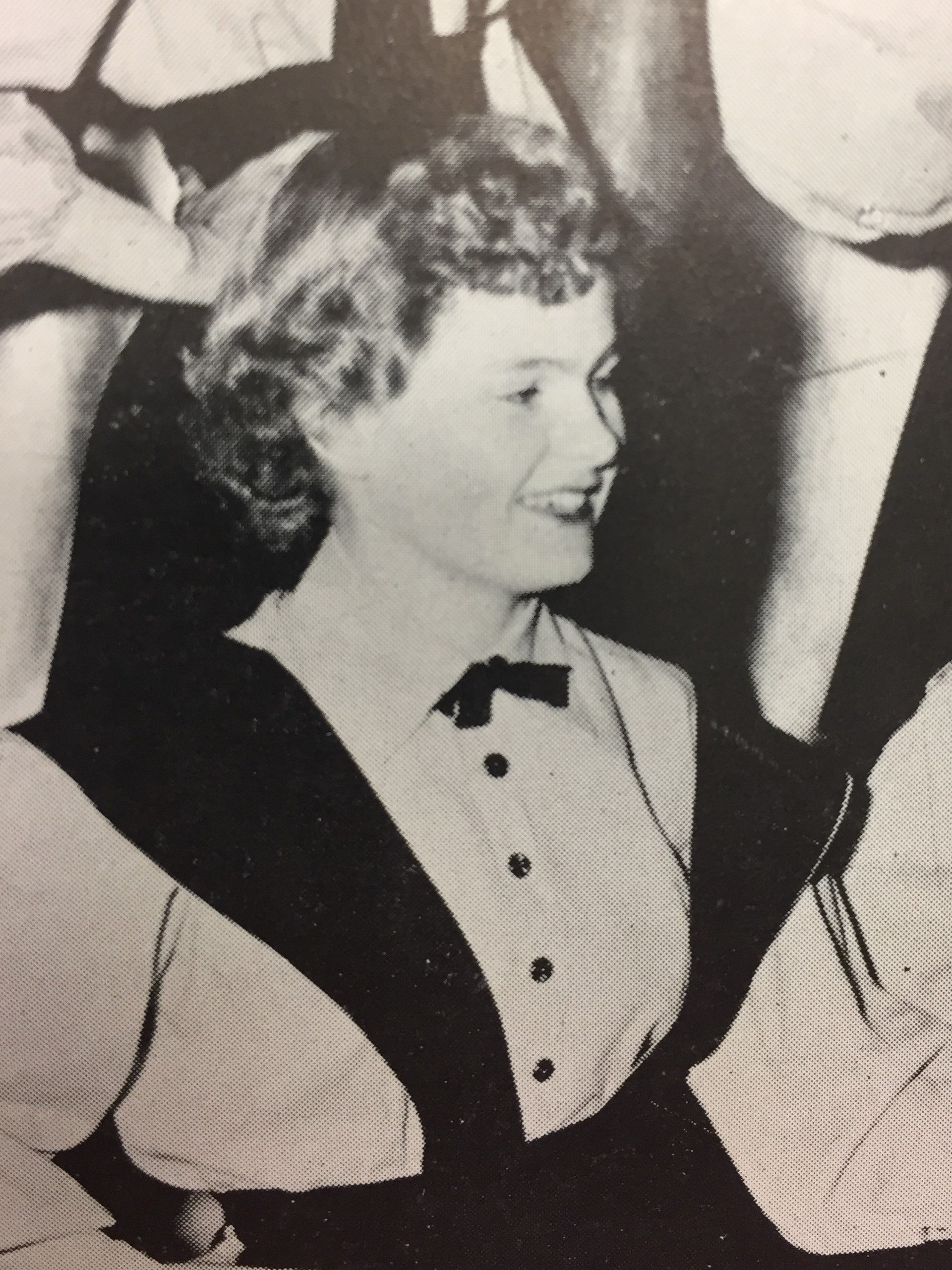 Betsy was co-captain of the girl's basketball team and was captain of the cheerleading squad during her senior year. Betsy was involved with the many activities associated with the G.A.L. (Girls' Athletic League), playing hockey and other sports available at the time.
After high school, Betsy went on to Penn State University. While attending Penn State, Betsy was a cheerleader her sophomore through her senior year, since freshman were not allowed to participate at that time. She graduated from Penn State University with honors (Phi Beta Kappa).
Ron Hoch (1961)
Soccer, Basketball & Baseball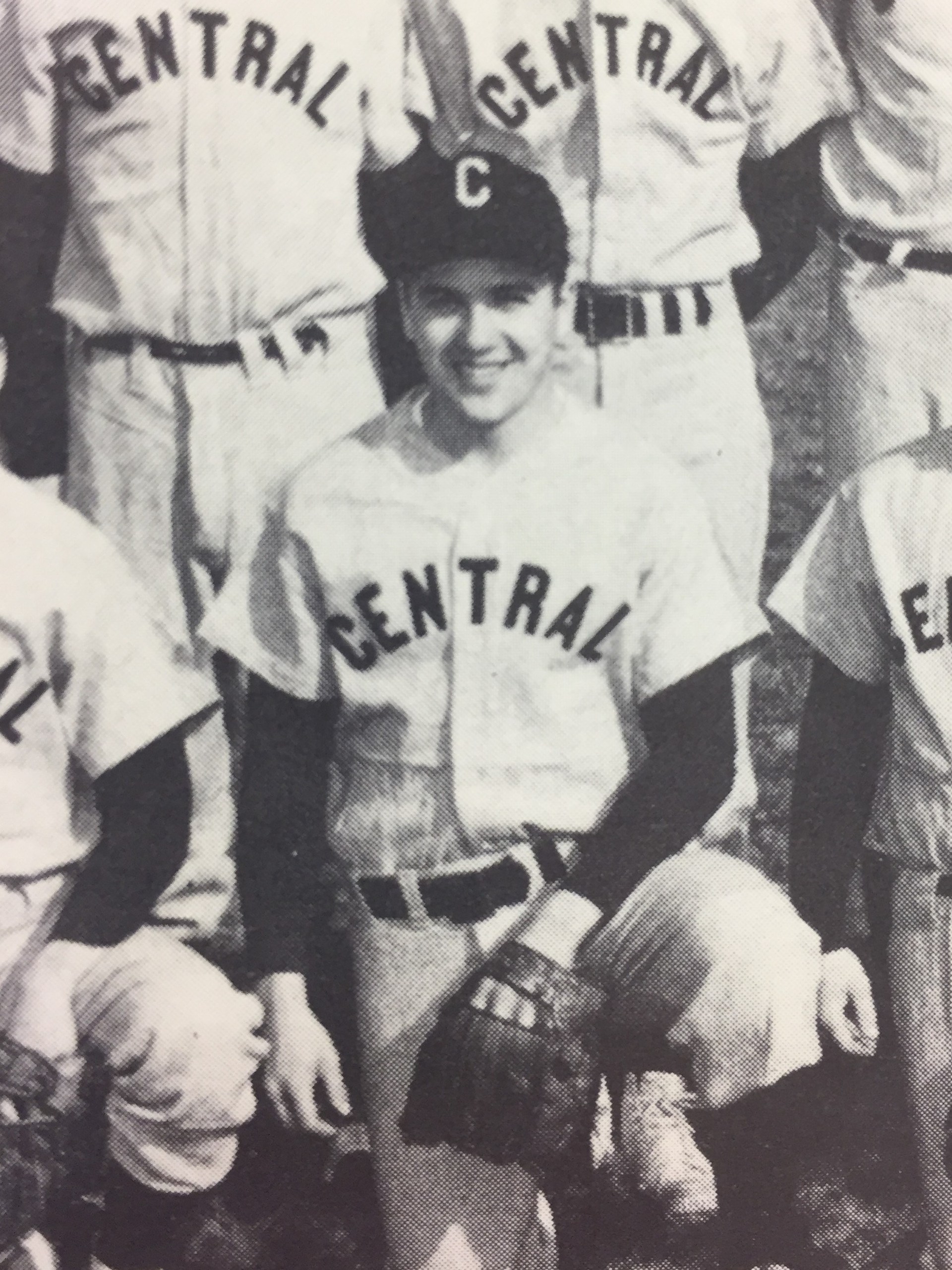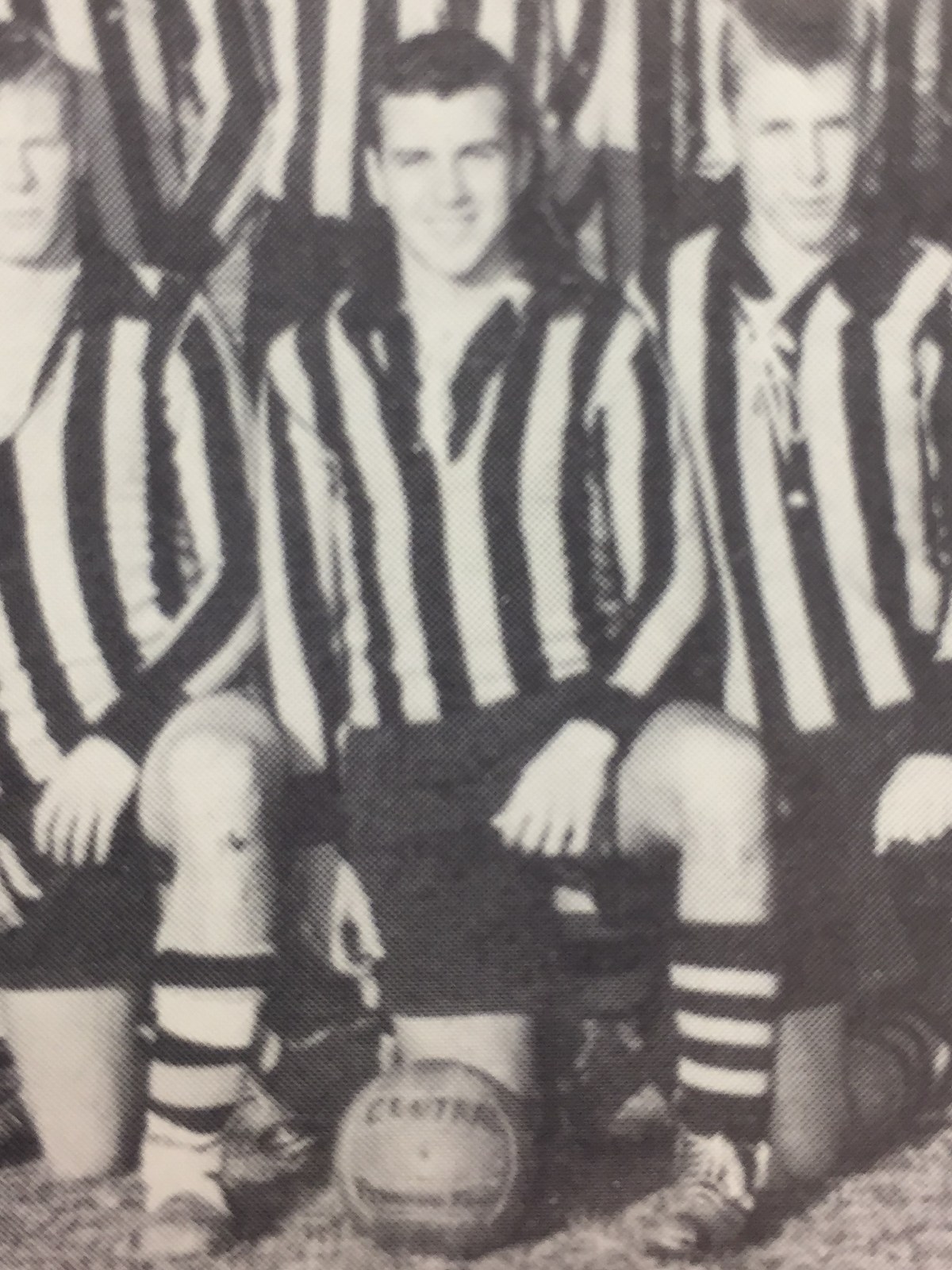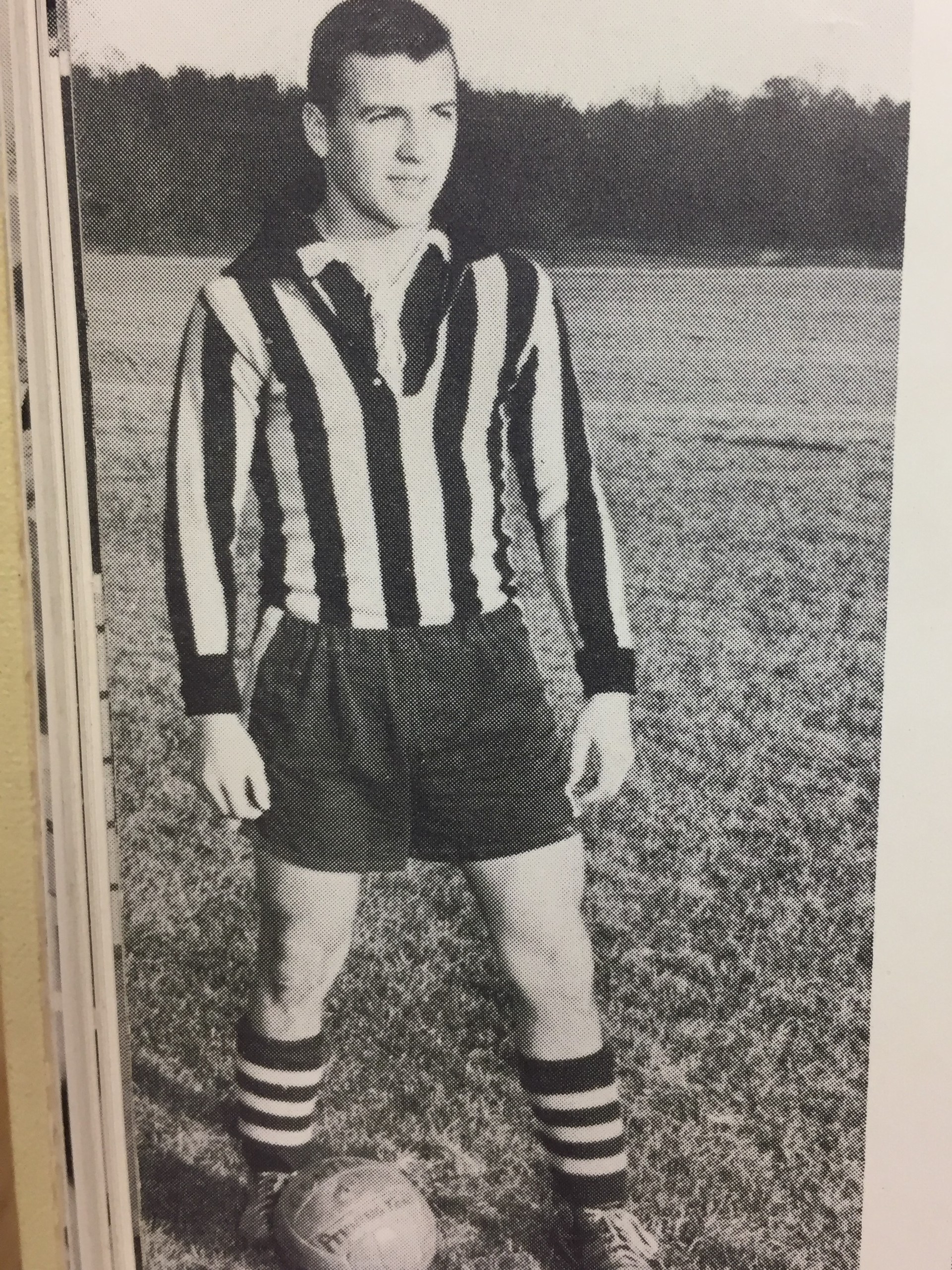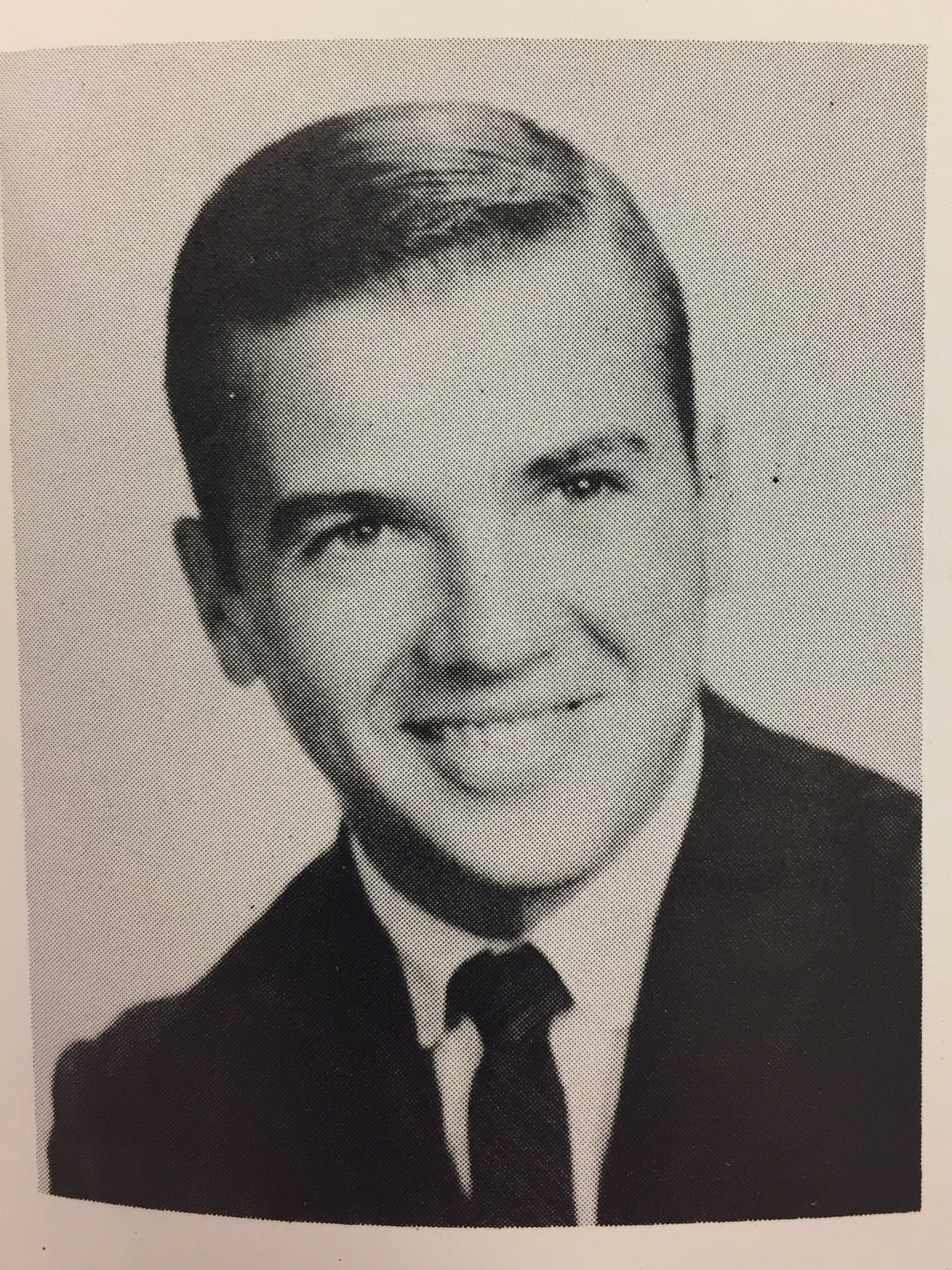 Ron Hoch was an "All-Around Athlete" according to the 1961 Hopewell Valley CHS Yearbook. He received eight varsity letters during his high school athletic career; two in soccer, two in basketball and four in baseball. While Ron was a junior, he contributed on the varsity basketball team that won 17 games, clinching the league championship and reaching the finals in district competition. He captained the team during his senior year leading in assists. On the soccer field, Ron once again was the captain during his senior year leading the team in scoring and assists. Ron played on the varsity baseball team all four years at Central. The team's record during his sophomore year was 9-6 which was the best performance by a Bulldog squad in 13 years. The team bettered their record during Ron's junior year to 15-2 winning the league championship. Ron was also captain of this team also during his senior year, making him a three-sport captain for Hopewell Valley CHS.
Upon graduation, Ron attended Trenton Junior College where in 1963 (only the second season of soccer's existence at the school), co-captain Ron Hoch played on the school's first National Junior College Championship Team. After transferring to the University of Maryland, Ron again played on the varsity soccer team where he garnered 1st Team All-South honors. Ron also played for many city-league teams as well as the Washington Whips, a team considered semi-pro in its day.
Bob Fisher (1969)
Soccer, Basketball & Baseball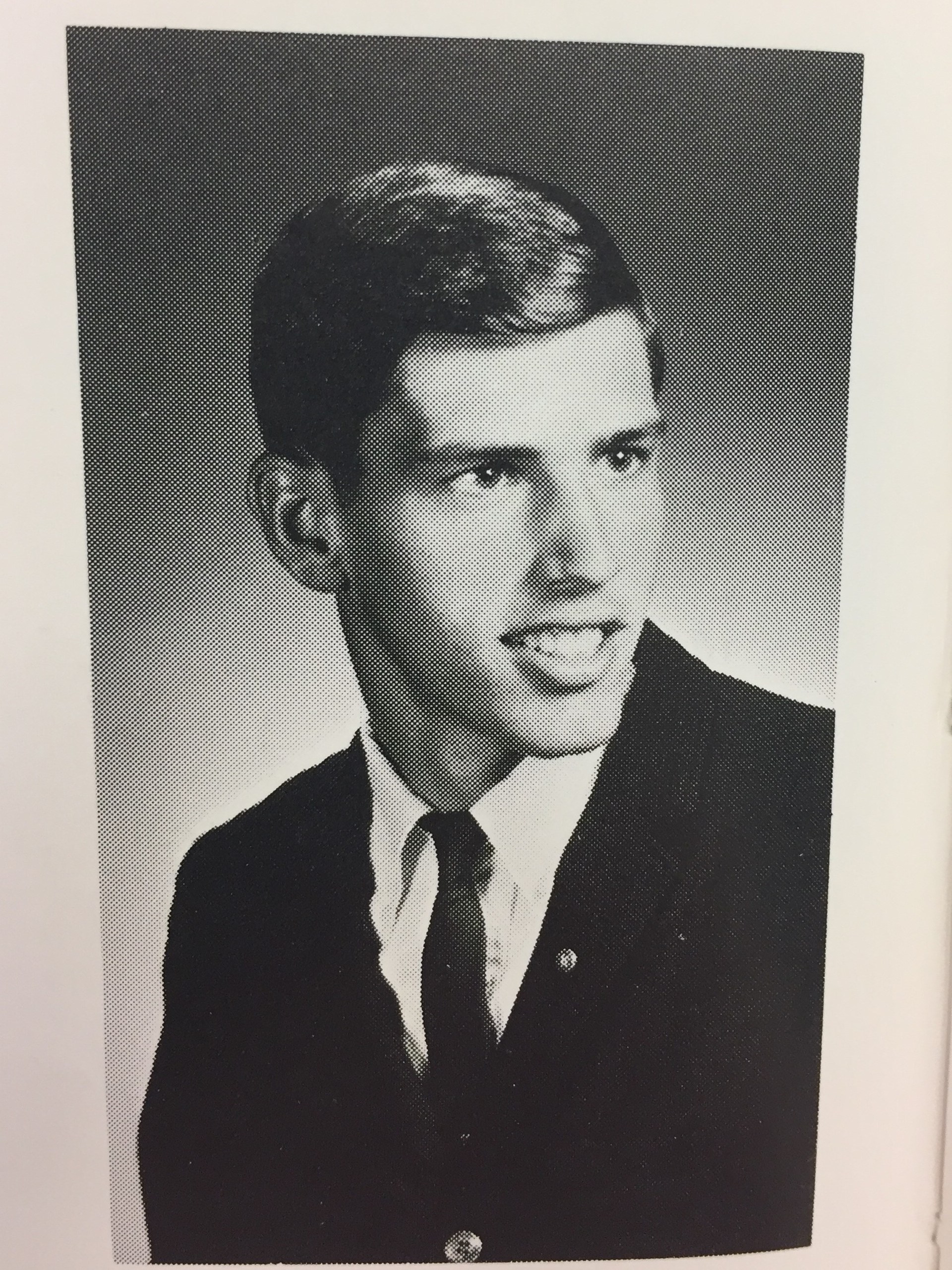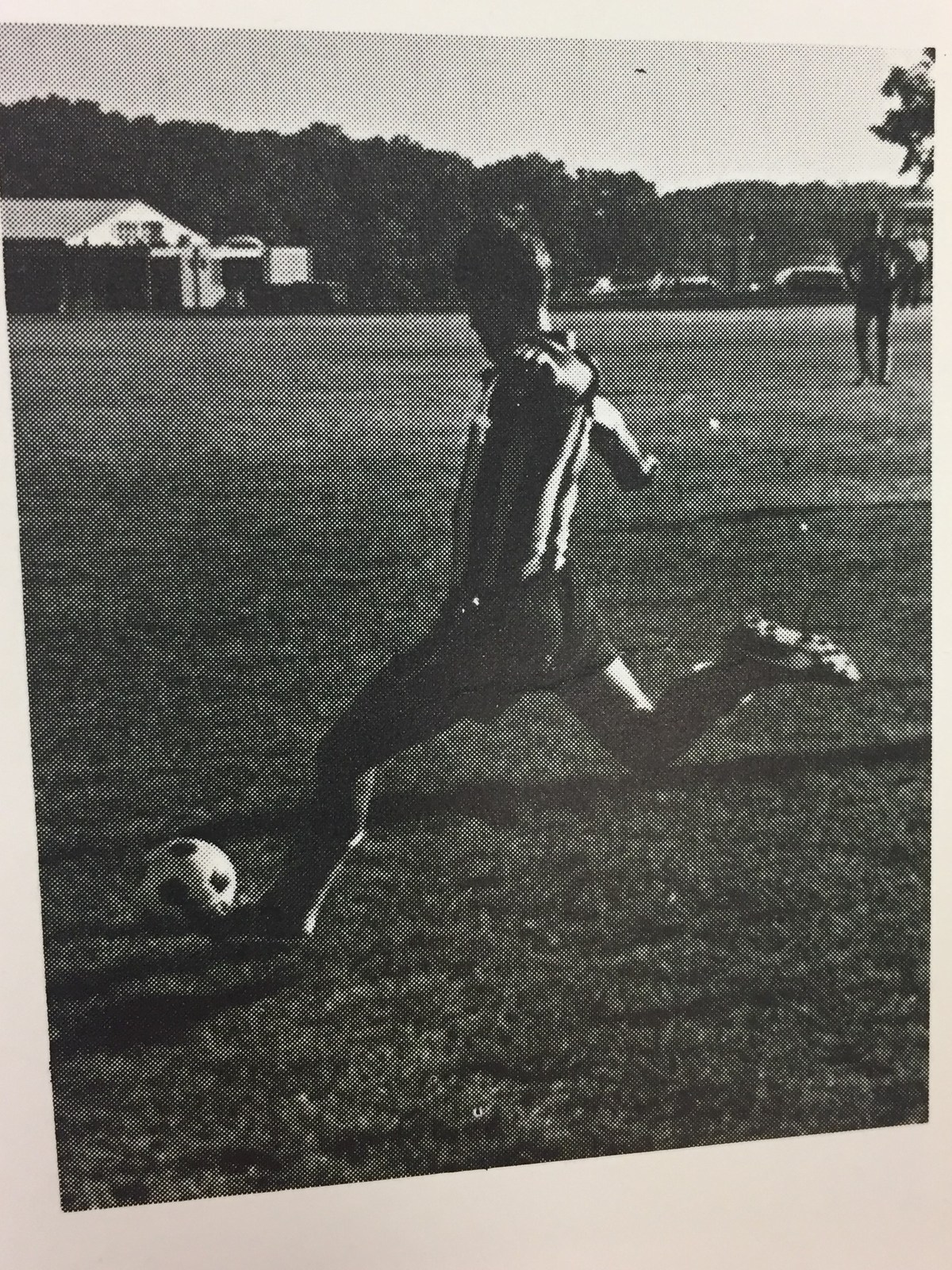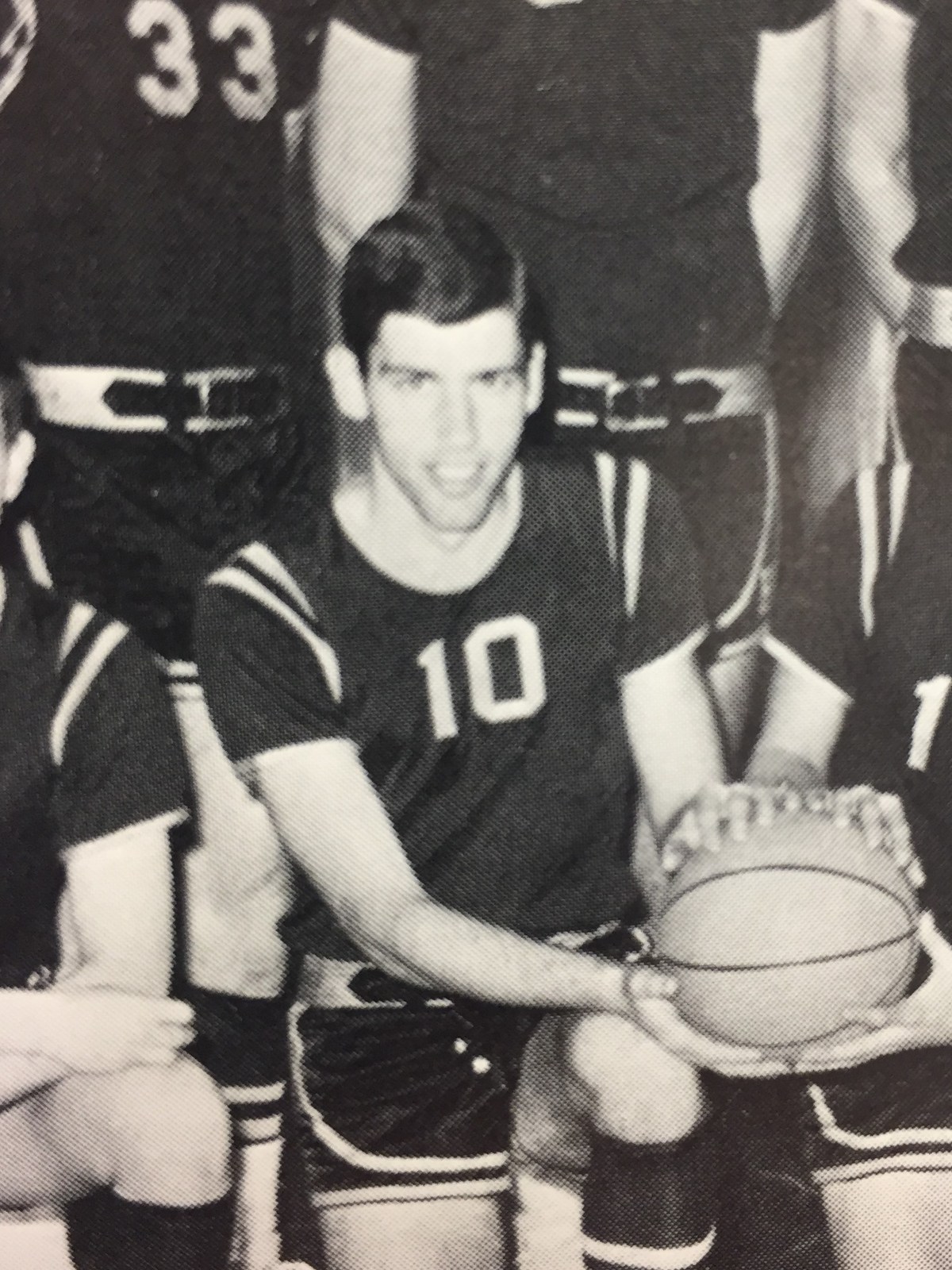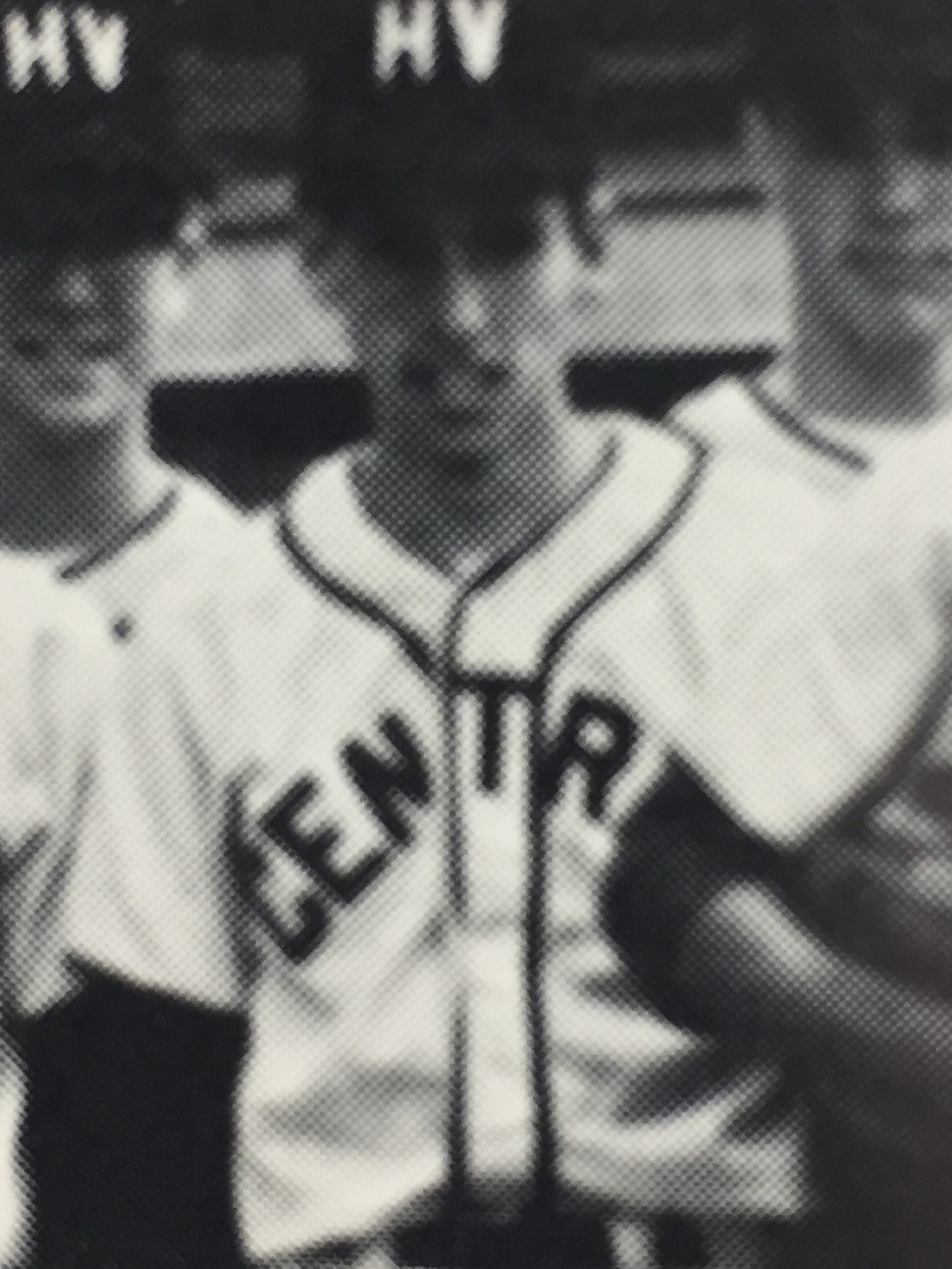 Bob received a total of eight varsity letters while attending Hopewell Valley CHS; one in basketball, three in soccer, and four in baseball. During his senior year, Bob was the captain of all three sports and a member of the 1967 and 1968 League Championship teams in baseball. In 1968 he captained the varsity baseball team to the Central Jersey Group II Championship, which was the farthest a team could advance at that time. He was selected by his teammates as the MVP for baseball in '67 and soccer in '68.
Upon graduation, Bob attended Trenton State College from 1969-1973 where he was a four-year starter in baseball and soccer. He was captain of the teams during his junior and senior years at TSC and was named as an Outstanding College Athlete of America in 1972 and 1973.
Carol Wagner Barbee (1977)
Diving
Carol Wagner was a first-class diver for Hopewell Valley CHS. Her accomplishments for Hopewell Valley included being a two time State Champion and a three-time All-American diver. She was the first High School All-American sportsman at Hopewell. She captained a young Bullfish swim team to its first winning season ever in 1976-1977. Some of Carol's other accomplishments include winning the NJAAU diving competition as a freshman and taking the 5th place finish in the Eastern School Championships to become the first female to finish in the top six in the history of the event. Carol was the National Junior Olympic One Meter Champion and the New Jersey Junior Olympic Three Meter Champion. She qualified for national competition three consecutive years before being sidelined with a back injury that kept her out of competition for more than half a year. During her senior year, she regained her championship status by setting a new state diving record of 421.05 points to take 1st place in the New Jersey State High School Diving Championships.
After graduation, Carol went on to become a collegiate All-American at the University of Alabama in 1978 in both the one-meter and three-meter diving events.
Chris Kelly (1978)
Basketball & Baseball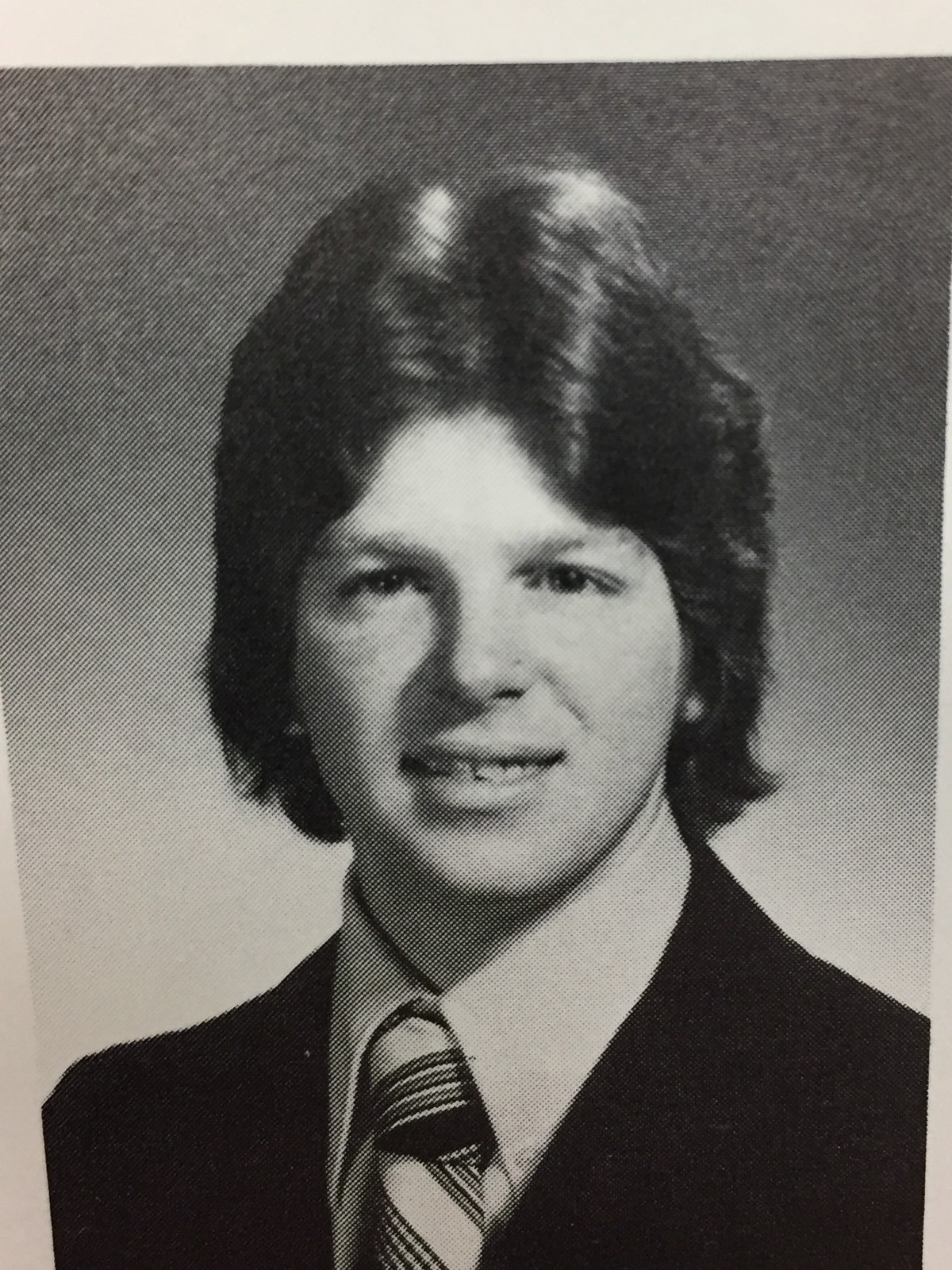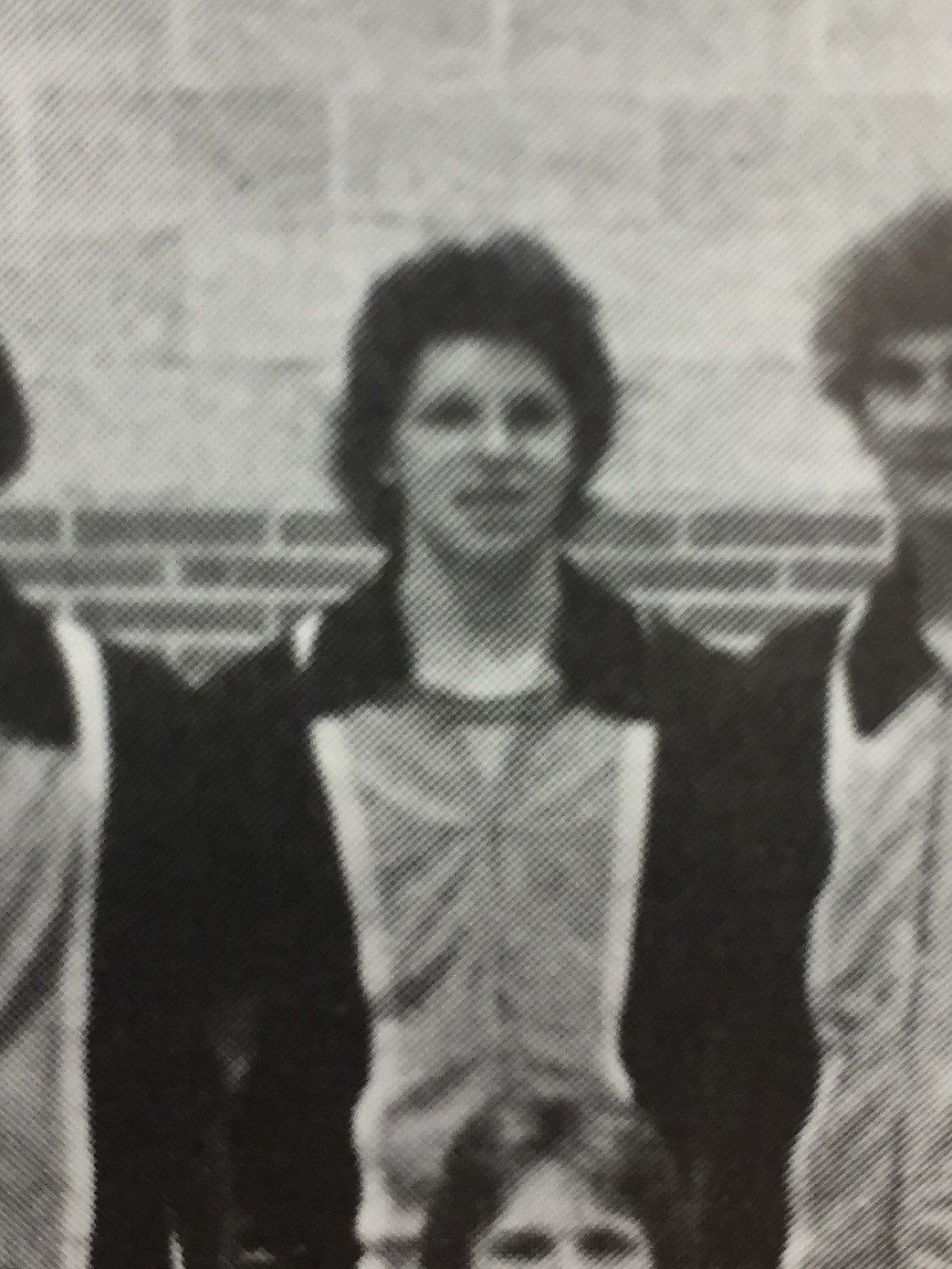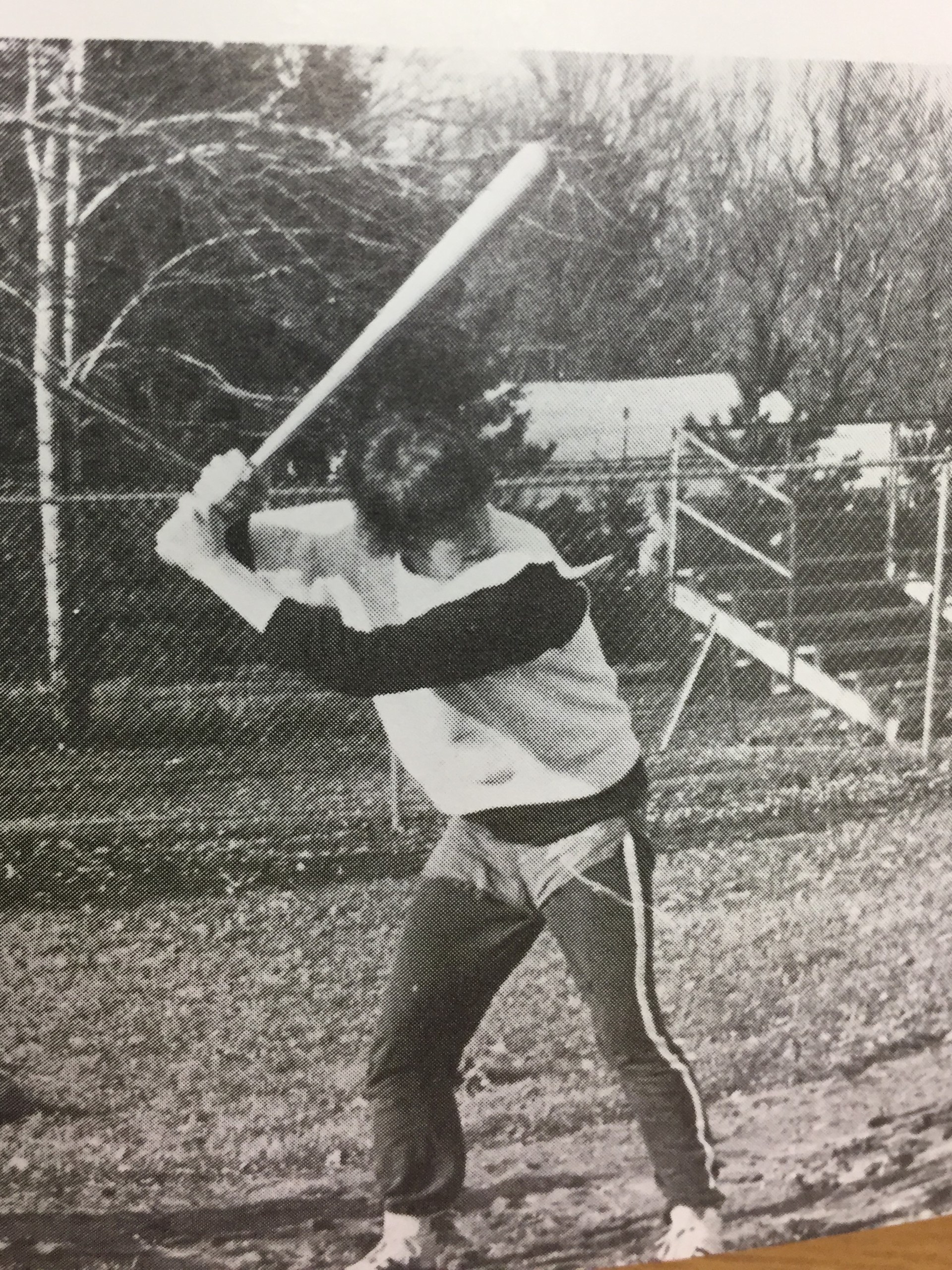 Chris Kelly received five varsity letters at Hopewell Valley CHS. His varsity basketball career took off during his sophomore season ('75-'76) when he became an All-County and All-Suburban selection. In his junior season, he was selected to the 2nd team All-CVC squad and received honorable mention status on the All-County team. During his senior year, Chris led the team with a 21.2 ppg average, placing him in the County's top five in scoring. He was named to the 1st team All-CVC, 2nd team All-County, and the Mercer County All-Star Team and was named the MVP of Hopewell's squad. He held the school record of 42 points in one game until 1992 and scored 30 or more points four times during his senior year. Chris finished his outstanding basketball career at Hopewell Valley with 1,016 career points.
Chris also received two varsity letters in baseball. He was an All-County selection during his junior season as he pitched two one-hit games. He was a member of the 22-6 Bulldog squad who became Group II State Champions in the spring of 1977. After graduation, Chris played varsity basketball at Trenton State College.
Jeremy Romano (1990)
Wrestling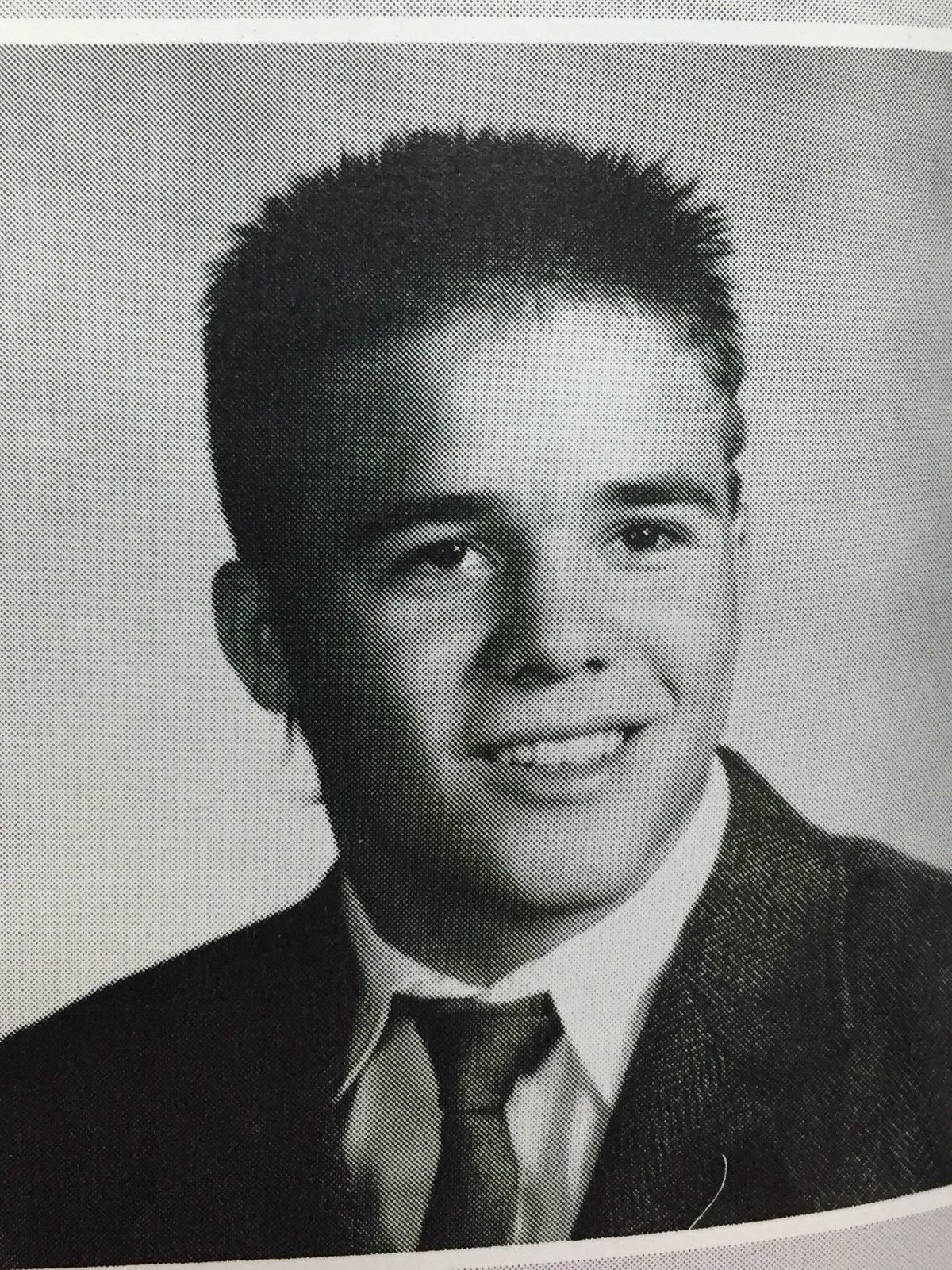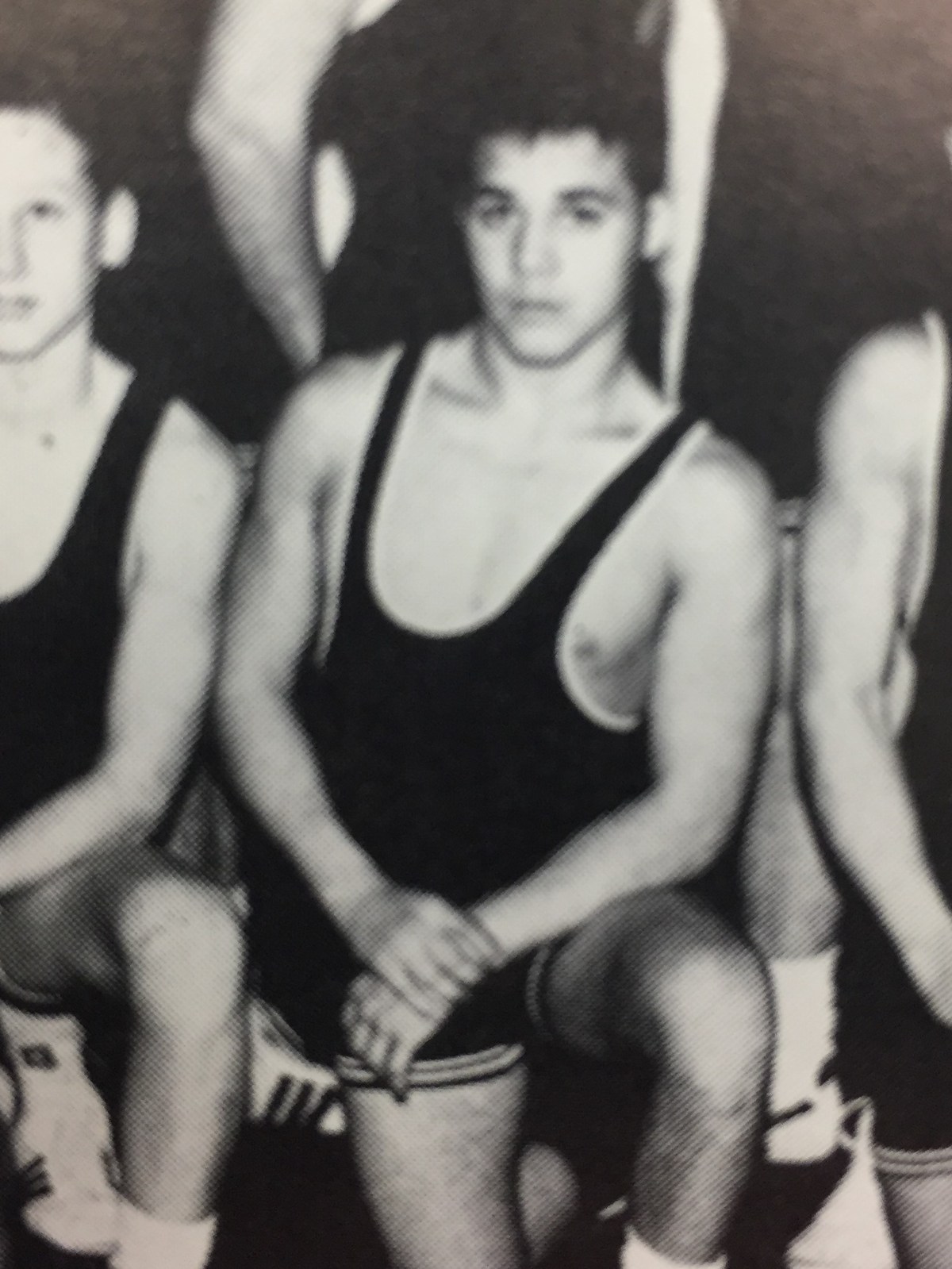 Jeremy received four varsity letters at Hopewell Valley, all of them on the wrestling mat. As a freshman, Jeremy wrestled on the varsity team at 101 lbs. He had a record of 16-6, was named to the 2nd team All-County squad and placed 3rd in the District 17 Tournament. During his sophomore year, Jeremy was 1st Team All-County, placed 2nd in the County Tournament, 2nd in the Districts, 3rd in Region 5 and was the first Hopewell Valley Wrestler to win a match in the State Tournament. As a junior, Jeremy was 1st Team All-Mercer County, 2nd in Districts, became Hopewell's first Region Champion, received the Outstanding Wrestler Award and was awarded a 2nd seed in the State Tournament advancing to the quarter-finals. During his senior year, Jeremy once again was the Mercer County Tournament Champion and was 1st team All-County for the third year in a row. He was the District 17 Champion and Region 5 Champion at 112 lbs., becoming Mercer County's only two time Region Champion. Over the course of his high school athletic career, Jeremy was a three-time Mercer County Tournament Champion and District 17 Champion, a two time Region 5 Champion, MVP during his senior year and State Runner Up in his final campaign at Hopewell Valley CHS. He did not lose any regular-season matches in 1988, 1989 and finished the 1990 regular season with an exceptional record of 30-0. Overall, Jeremy finished his wrestling career at Hopewell Valley with 103 career wins, a record which stood in Mercer County up until 2001 and a Hopewell Valley record that stood until 2015. Jeremy continued his wrestling career at Rider University.
Ann O'Hara (1989)
Field Hockey, Swimming, Softball & Track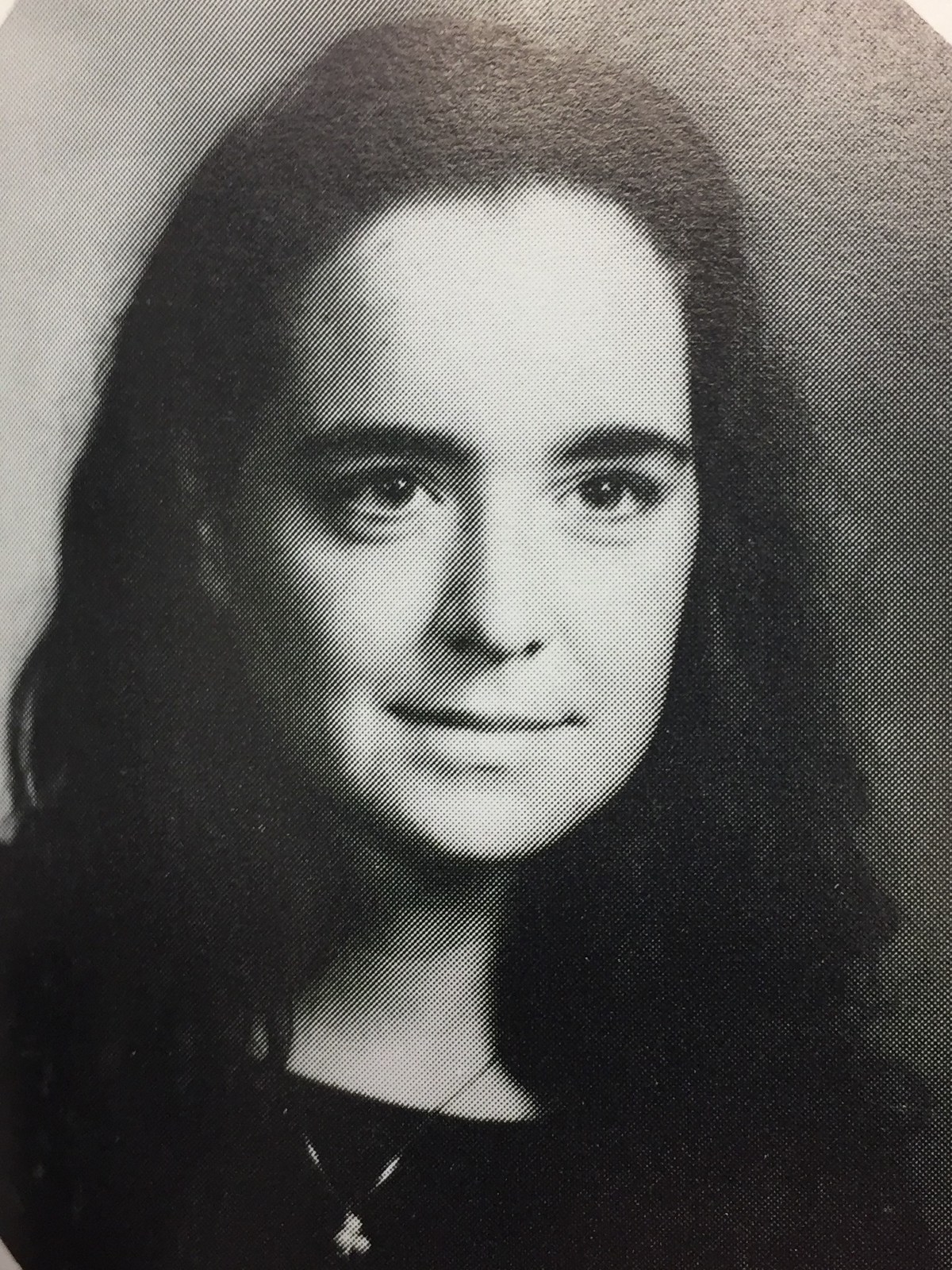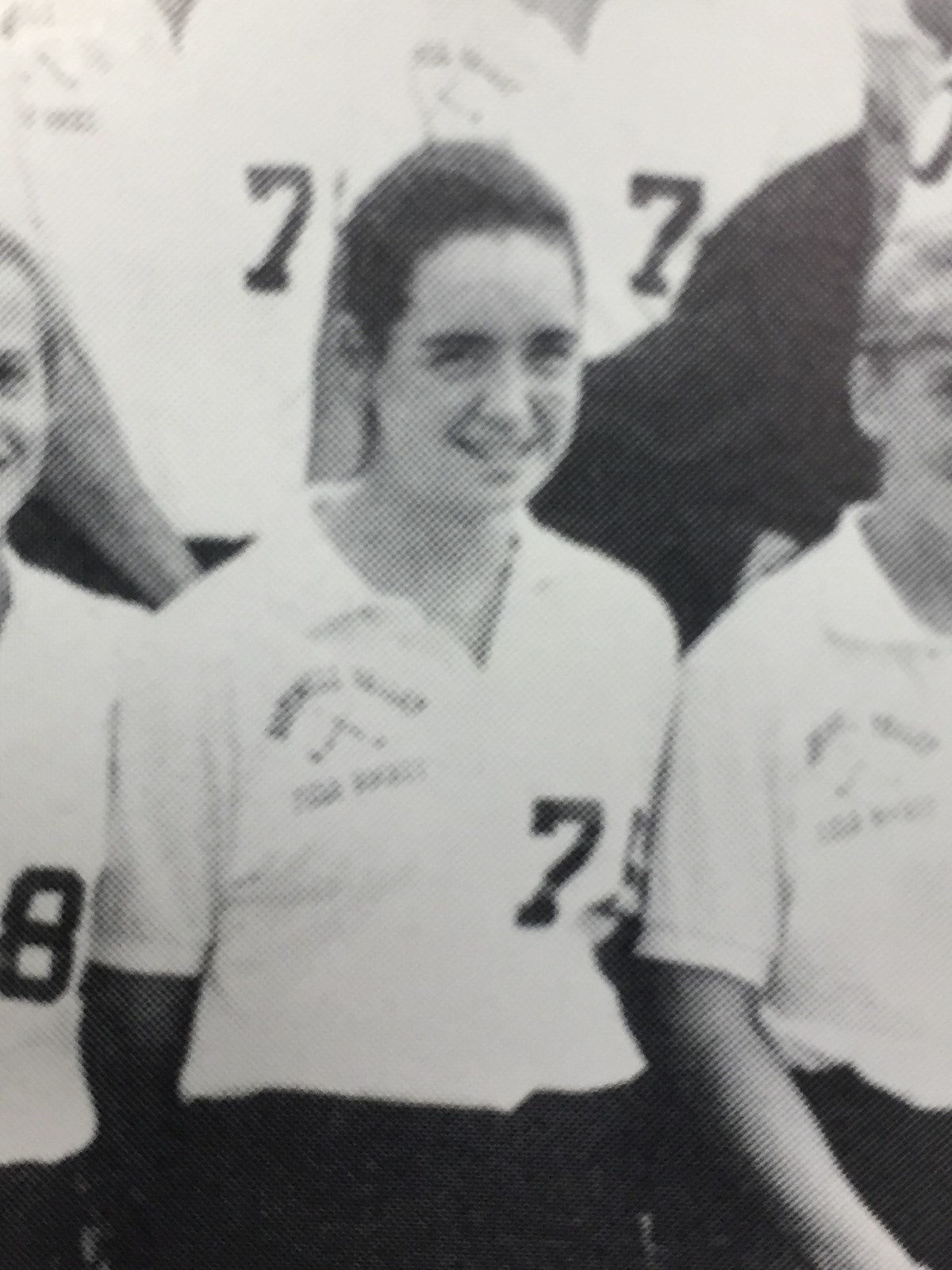 During Ann's athletic career at Hopewell Valley, she received ten varsity letters; in field hockey, swimming, softball and track. Ann was a member of the 1988 Varsity Field Hockey Team that had a record of 21-3 and went on to become CVC Division Champions, Central Jersey Group II Champions and advanced to the State Semi-Finals. Ann was named to the All-County and All-CVC Field Hockey Teams in 1986, '87 and '88. As a Captain and MVP of the 1988 squad, Ann scored 16 goals and was also named to the All-State Field Hockey Team.
As a swimmer, Ann was named to the All-County and All-CVC Teams in 1987, '88 and '89. She placed 1st in the breaststroke and butterfly in the County meet and hold the Mercer County record for the 100-yard breaststroke. She also swam at the YMCA Nationals in '87-'88. Ann went on to receive the Booster Club's Award for the Best Female Athlete in 1989. Upon graduation, Ann attended the University of Pennsylvania where she played field hockey and competed in the triathlon.
Jennifer Watkins (1990)
Basketball & Spring Track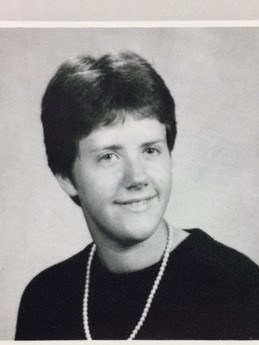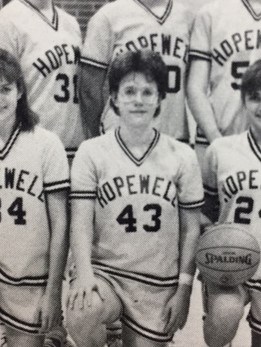 Jennifer Watkins earned six varsity letters at Hopewell Valley CHS; two in basketball and four in spring track and field. While a member of the girl's track and field team, Jennifer was named team MVP for four consecutive years. She was named to many All-CVC teams for shot put, discus and javelin throughout her career and won 1st place in the Central Jersey Group II Championships for all three events. While maintaining the highest of academic standards (she was Hopewell's 1991 Scholar-Athlete recipient) Jennifer developed into a dominant force in New Jersey track and field, setting many records, capturing many titles, breaking many records and was undefeated as the New Jersey discus champion her junior and senior years. During her senior year at HVCHS, Jennifer set a formidable Mercer County discus record that still stands today on her way to a 1st place finish in the State of New Jersey, All Groups in the event. Jennifer also captured first place throws in the discus and javelin in other prestigious events such as the Bernard Invitational Meet, the Spartan Relays and the East Coach Relays. In 1989 she was the 1st place finisher for shot put, discus and javelin in the Regional Junior Olympics and she is the Hopewell Valley record holder for all three of these events.
Jennifer continued her unique combination of academics and athletics at Cornell University, becoming one of Cornell's greatest all-around throwers. She captured the University's discus and javelin records, Conference titles in discus and javelin, All-Ivy status, All-Ivy academic recognition, All-East recognition, Academic All-American status and Outstanding Female Athlete Award for the Ivy League Conference Championship meet.
James Loper (1976-1999)
Boys Soccer, Wrestling, Girls Soccer & Softball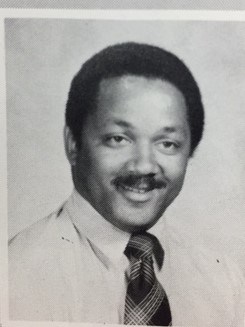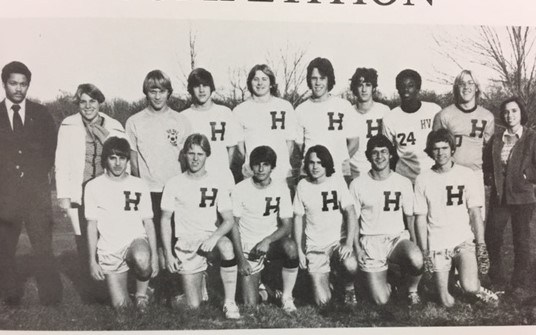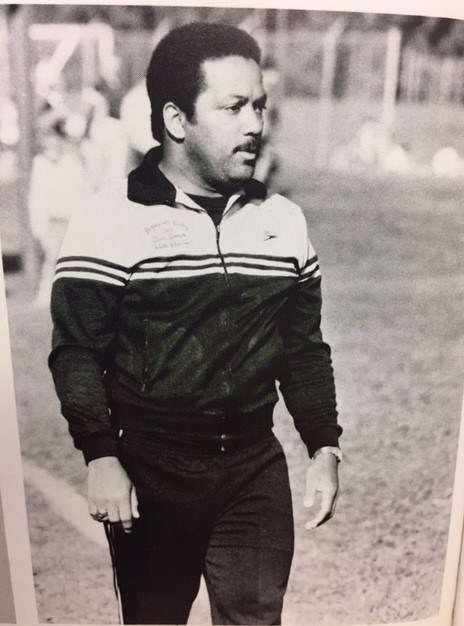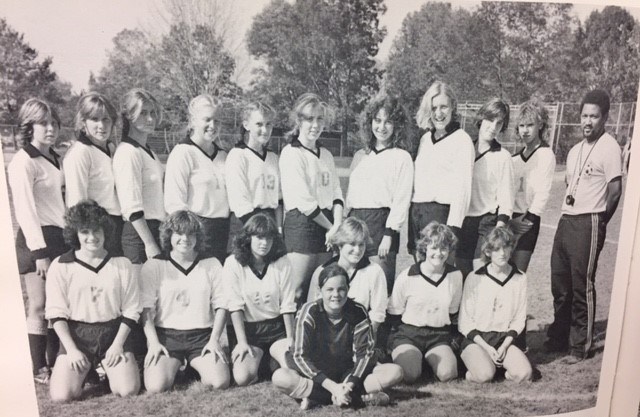 Jim Loper was a high school history teacher who over a 22-year career, coached a total of 46 teams including four boys' varsity soccer teams, one varsity wrestling team, one freshman boys' basketball team and one eighth grade girls' basketball team. His greatest accomplishments were with girls' soccer and softball. His varsity teams won an astounding grand total of 460 games, including ten wrestling victories. He is the only Hopewell coach to have won more than 200 games in two different sports. His girls' soccer teams won one CVC Championship, three State Sectional Championships, and two consecutive Group II State Championships in 1982 and 1983. He was named as the girls' soccer Coach of the Year in Mercer County and in 1994 was named as the girls' soccer Coach of the Year in Central Jersey. He was inducted into the Mercer County Soccer Hall of Fame in 2000. Jim's softball teams won seven CVC Championships including five consecutive titles from 1985 through 1989. They won one Mercer County Championship and in 1998 won the Central Jersey Group II Championship. He was named six times as the softball Coach of the Year in Mercer County. He was inducted into the Mercer County Softball Hall of Fame in 1997. Jim Loper was an extremely unique coach in that his longevity was exceeded only by his tenacity for success and his passion for the young people he coached.
Carl Lauricella
Carl Lauricella received a B.A. in Physical Education and Math from Trenton State College in 1953. His career dates in the Hopewell Valley Region School District are from 1957-1985. He developed and implemented the elementary (K-8) Physical Education Program for Hopewell Valley. As an athlete, Carl received four varsity letters at Hopewell Valley; two in basketball and two in baseball. He was also a starter on the 1951 undefeated Trenton State College Football Team. Besides being an athlete and teacher, Carl was also a Little League Baseball Coach for 20 years, YMCA soccer coach for five years and coached many sports at Timberlane Junior High. It was at Timberlane that Carl contributed to the overall success of Hopewell's athletic program by coaching baseball for ten years, basketball for 12 years, wrestling for two years and soccer for 22 years. Carl also served as the varsity soccer coach for the CHS Bulldogs for two years.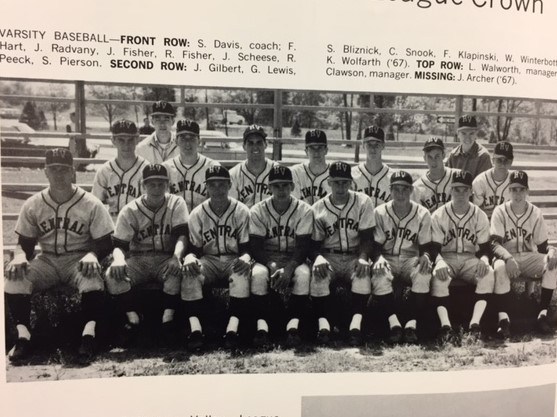 The 1968 baseball team posted a very impressive 21-5 record. The team began the season by reeling off 11 straight wins and went on to outscore their opponents 163 runs versus 65. This team's outstanding record was topped by two championships. With a 5-4 win over Pemberton, Hopewell clinched the Delaware Valley League Title for the 2nd consecutive year. Entering the finals of the Central Jersey Tournament with victories over Jackson Township and Bound Brook, Central defeated Lawrence 2-1 to gain the Central Jersey Group II Championship. The irony of this team is, despite having won the league two consecutive years and then winning the State Tournament, the players from this extraordinary team were overlooked for any All-County or All-State honors.
Members of this team included: Jim Fisher, Bob Fisher, Steve Bliznik, Gary Lewis, Frank Klapinski, J. Scheese, J. Radvany, L. Hutchinson, Barry Hillman, S. Pierson, John Gilbert, Bob Peeck, Chet Snook and Coach Stan Davis.