John Morgan Van Hise (1941)
Soccer, Basketball & Baseball
Morgan received nine varsity letters during his years at Pennington Central High School; three in soccer, three in basketball and three in baseball. Morgan was captain and goalie of the 1940 Central Jersey Group 2 Championship Soccer Team and was named Honorable Mention All-State during his senior year by the Newark Star-Ledger.
After high school, Morgan graduated from Trenton State College, receiving nine varsity letters in soccer, basketball, and baseball. Upon graduation, Morgan was a teacher in Bridgeton, NJ for three years. Morgan then left teaching and worked for the State Department of Defense and Director of Civil Defense and Disaster Control. Morgan resides with his wife in Titusville and has two children and seven grandchildren.
Fred Green (1951)
Soccer, Basketball & Baseball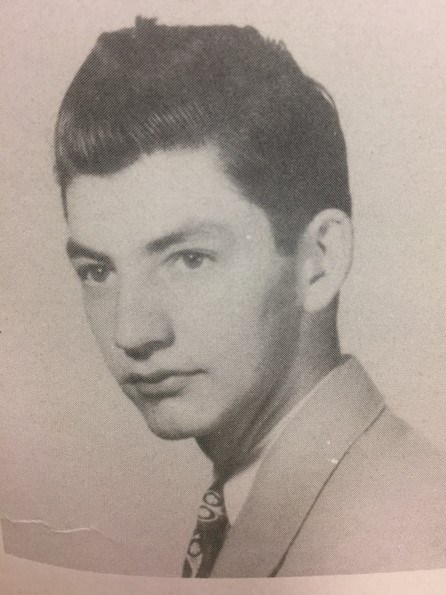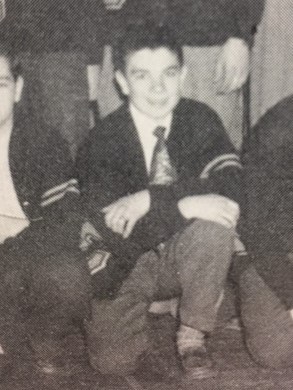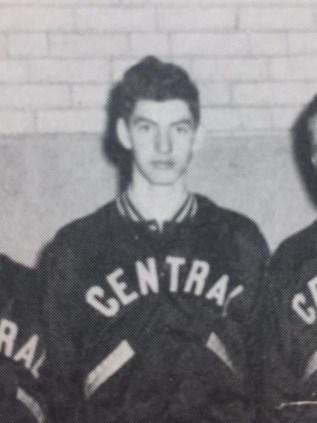 Fred Green was a multi-sport athlete for the Pennington Central High School. He was a goalie on the soccer team that finished with a record of 7-1-2 during his senior year. He was also a member of the varsity basketball team, a pitcher for Pennington's baseball team and a member of the Varsity Club.
Fred went on to become a player for the Pittsburgh Pirates organization and won 20 games in his first year in the minors. As a major league player, Fred pitched for the Pirates including 2 or 3 games in the 1960 World Series against the New York Yankees when the Pirates became World Champs. In all, Fred played about four and a half years in the majors. After his playing days, he worked in some capacity for the Pirates organization.
William Kianka (1952)
Soccer, Basketball & Baseball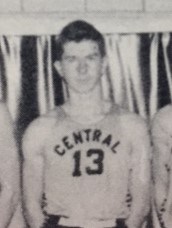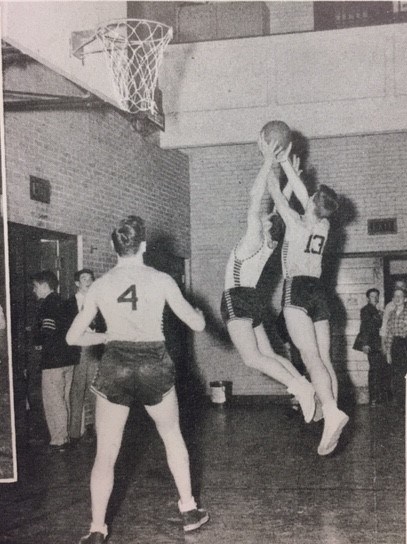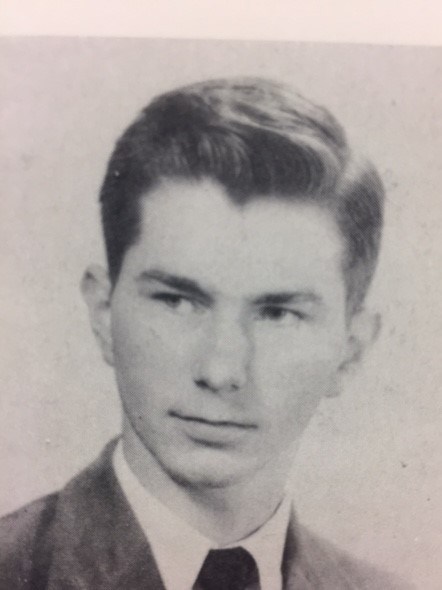 Bill received varsity letters in soccer, basketball and baseball during his high school years. In 1952 he established a single-game scoring record of 31 points in one basketball game. He received an athletic award in his senior year at Pennington. During high school, Bill was an unpaid player (a pitcher) for both Hopewell and Lambertville in the semi-pro Tri-County League. He was the leading pitcher in the league with a record of 9-1 and a member of the Tri-County All-Star Team.
The Yankees recruited Bill immediately after high school, but he asked to be released from his contract when the opportunity to attend college became available. Bill eventually signed with the A's and reported to spring training camp. After joining the Savannah Indians Class A Farm Club, Bill's baseball career can to an abrupt end when he sustained a severe injury to his shoulder. Bill entered the Air Force Officers training school and became a pilot for the Air Force and then later Pan Am. Despite his shoulder injury, Bill was able to have a 20-year career playing softball in the Christian Church League. He is now retired and resides in Hopewell.
Gail Bethke La Forge (1953)
Basketball & Cheerleading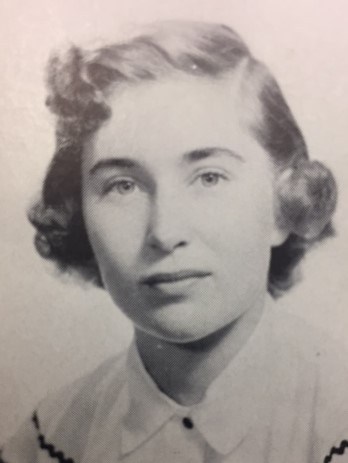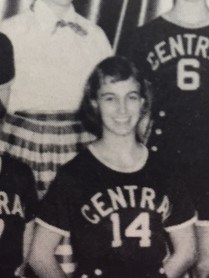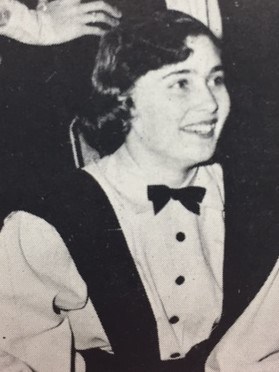 Gail received four varsity letters during her years at Pennington Central High School; two in basketball and two in cheerleading. Gail was also captain of the basketball team her senior year. She was also an active member of the Girls Athletic League (G.A.L) which provided a variety of intramural sports activities during her junior and senior years.
Upon graduation, Gail attended and received a degree from Temple University. After graduating from Temple, Gail worked for NBC in Philadelphia, married an announcer and had one child, Tod. Wanting to raise Tod in Pennington, Gail moved back into the area and has lived most of her life in Pennington with her husband Gerald. During that time, Gail also worked for thirty years at ETS until her retirement.
John Monteleone (1960)
Basketball & Baseball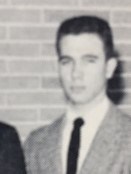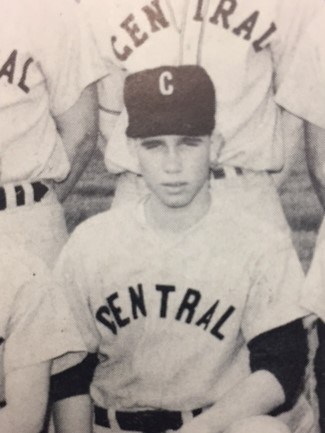 John Monteleone received five varsity letters at Hopewell Valley; two for basketball and three for baseball. John captained the Bulldogs baseball team to the Delaware Valley Championship in 1960 and the NJSIAA Sectional Finals. He was named to the 1st Team All-State squad by the Newark News (now the Star-Ledger).
Upon graduation, John continued his stellar baseball career at Seton Hall University. John played on the first Seton Hall team to go to the NCAA World Series and was named as an All-American third baseman by the Sporting News. At Seton Hall, John was also the goalie on the Seton Hall Soccer Team. He signed a professional contract with the New York Yankees in 1964 and played with the Columbus Confederate Yankees in the double-A Southern League.
Douglas D. Ditmars (1964)
Soccer, Basketball, and Baseball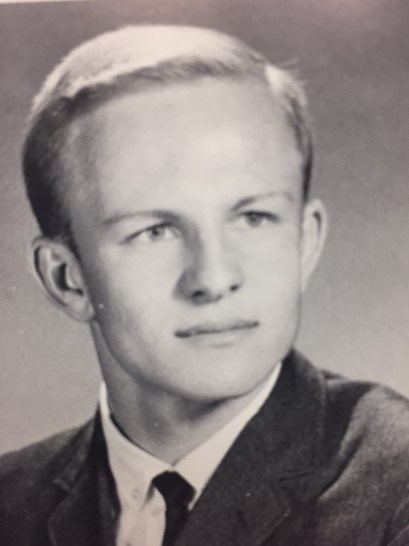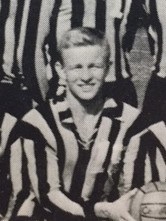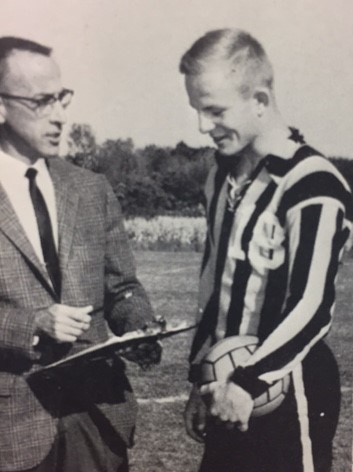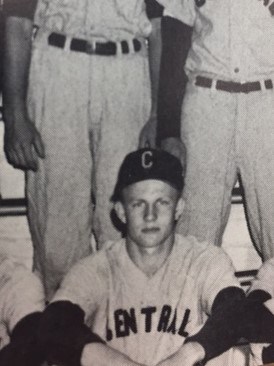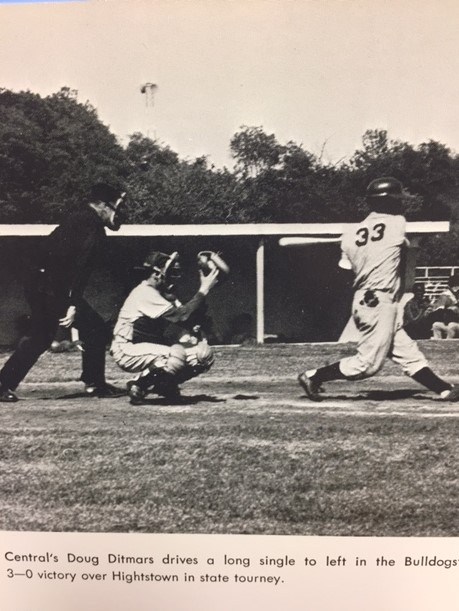 Doug was a varsity letter winner eight times while at Hopewell Valley. In soccer, Doug was on the varsity team for three years, serving as a captain in his junior and senior years and winning All-County recognition twice. He also received two varsity letters each in basketball and baseball. During his junior year, Doug played on the Bulldog baseball team of '63 that proceeded to the finals of Central Jersey Group II. Doug captained all three varsity teams (soccer, basketball and baseball) during his senior year at CHS.
Upon graduation, Doug attended Princeton University where he played varsity soccer for three years. As a senior, Doug was the team captain and was named to the All-Ivy League and All-Area (PA, NJ, NY, DE) 1st Teams.
Judy Abbott Niederer (1975)
Field Hockey & Basketball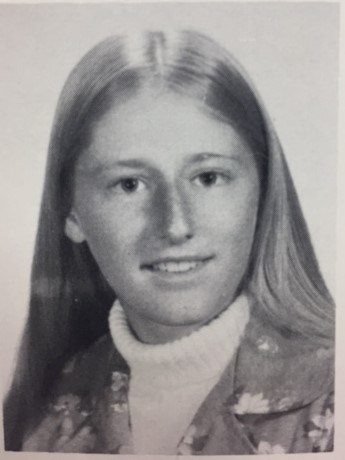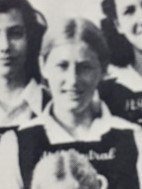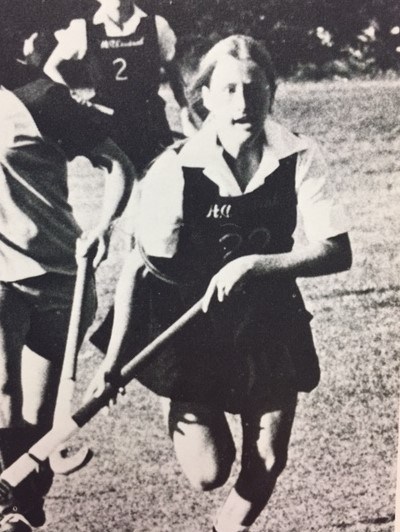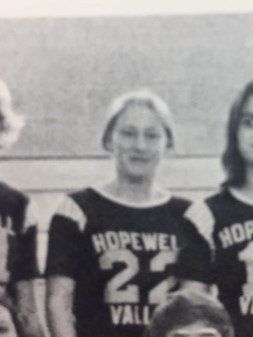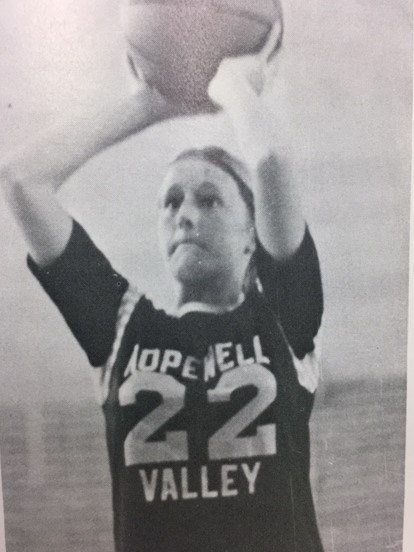 Judy Abbott earned five varsity letters at Hopewell Valley CHS: three in basketball and two in field hockey. She was a one-time captain of each sport and played at a time when there were only three sports offered to girls on the varsity level, with two more being added before the time she graduated. During her junior and senior years, the girls' basketball team would not only rise above the .500 level but would have back-to-back ten-game winning seasons, a first for the Lady Bulldogs.
As a member of the varsity field hockey team, Judy scored 18 goals as a junior, leading the team to an 11-3 finish; the best record in the school's history to date. During her senior year, she once again led the Bulldogs to a 10-3-1 record, scoring 19 goals. She was named the team's MVP and garnered first-team honors on both the All-County and All-Area squads in the first year that girls field hockey received recognition in area newspapers. She was the first Hopewell Valley field hockey player to be named to the County's All-Time Leading Scorer's list and was named to the "All-1970's Team" as "perhaps the strongest player ever in Mercer."
After graduating from Hopewell, Judy attended Trenton State College playing four years of varsity field hockey. A three-time captain, she played on the '77 and '79 NJ State Conference Championship Teams and in '79 was voted to the NJAIA W Div. I All-Conference Team. In 1995 she was once again honored by TSC when she received the TSC Distinguished Alumni Award given annually to a Scholar-Athlete. Currently, she works for the Hopewell Township Recreation Committee and has two children; Jennifer (CHS class of 2005) and Laura (CHS class of 2014).
Hilary Noden (1976)
Cross Country & Basketball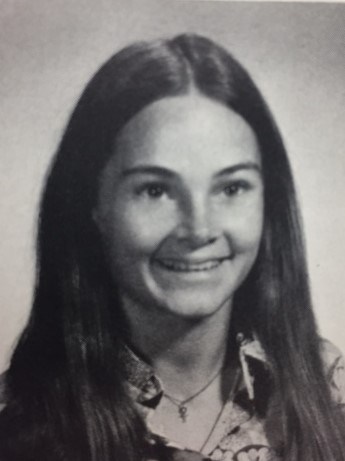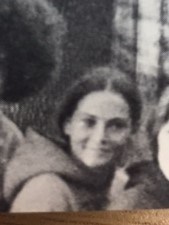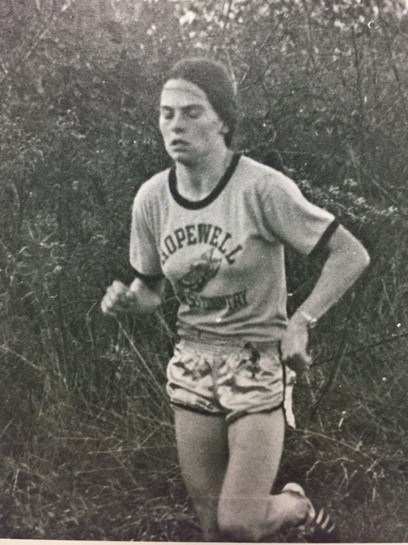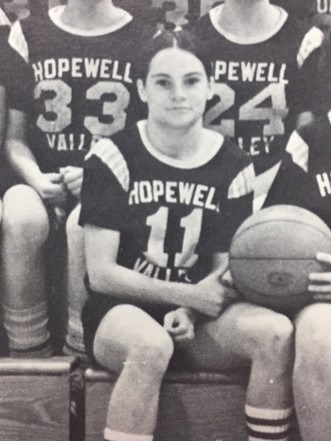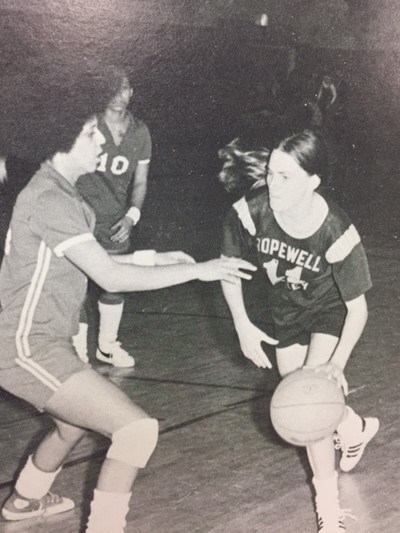 Hilary was the first female member on a male sports team at Hopewell Valley when she ran on the varsity cross country team. She received ten varsity letters during her athletic career at Hopewell Valley. She was on the varsity cross country and varsity track and field teams all four years and was named to the All-County Team each of those years as well. She was the top female runner in the state by winning the girls' NJSIAA State Championship meet as a freshman for a total of three championships. She was the spring track state champion for four years where she also set the state record for the two-mile run. Hilary also competed in the USA-USSR Junior Meet and won the 1500 in 4:23.4.
As a freshman, Hilary played on the varsity basketball team and led all scorers with 13 points per game average. She chose not to play during her sophomore and junior years but rejoined the team during her senior year. She was an integral part of Hopewell Valley's best ever girl's basketball team that had a record of 24-3. This team won the Hopewell Holiday Tournament, placed second in the Mercer County Conference and proceeded to the semi-finals of the State Tournament. Hilary averaged 18.3 ppg (3rd in the county) and was named to the All-County 1st Team for Basketball.
After graduating from Hopewell Valley, Hilary continued her running career at Penn State University where she competed on the varsity level.
George Ackerman (1979)
Soccer & Golf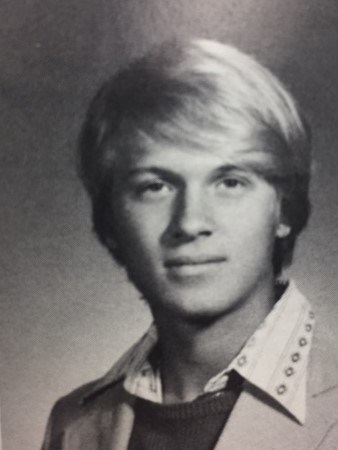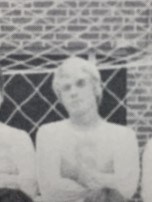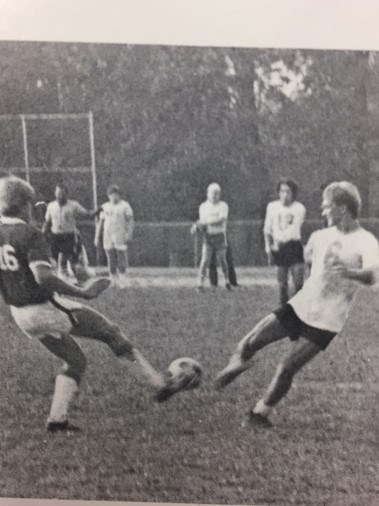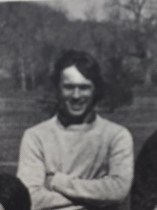 George received six varsity letters while attending Hopewell Valley; three each in soccer and golf. George was named to the All-County Soccer Team all three of his varsity years and was captain of the 1978 team. As a senior, George also received an Honorable Mention status on the All-State Team as well.
On the links, George was a member of some of Hopewell Valley's best golf teams. In his sophomore year, he was a member of the 16-2 team that was the Colonial Valley Conference Champions and the Mercer County Tournament Champs. During his senior year, the golf team had a perfect season recording 20 wins and no losses to become CVC Champs, Mercer County Tournament Champs, and the NJSIAA Sectional Champion as well.
Upon graduation, George attended James Madison University where he earned four varsity letters in soccer. He was named to the All-State and All-Conference teams during his junior and senior years as well as being named to the team's MVP in his final outing. In 1988, George served as assistant coach under Stan Davis for the Hopewell Valley Varsity Soccer Team.
George received his MBA from New York University and is a commercial real estate developer. He currently resides in Hopewell Township with his wife Lorri and their two children, Brooke and Paige.
Bernadette Powell Bamberger (1980)
Field Hockey, Basketball & Spring Track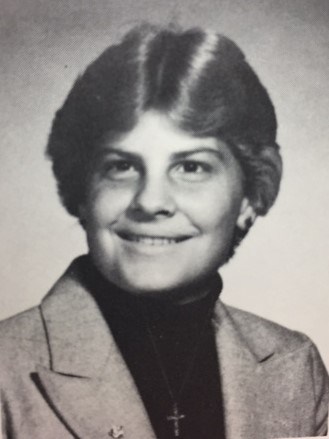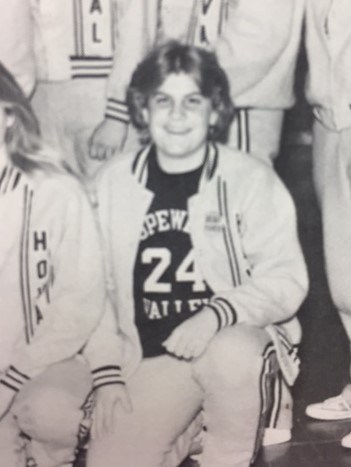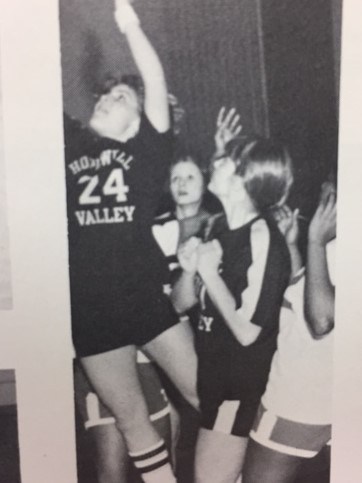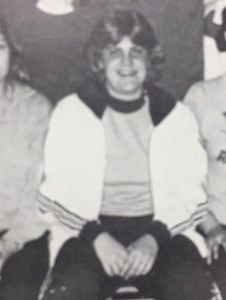 Bernadette received varsity letters in field hockey, basketball, and track at Hopewell Valley. A three-year starter in field hockey, Bernie led the team with 19 goals as a junior and 33 goals in her senior year and holds the Hopewell Valley record for most goals scored in a season (33). She is the second-leading scorer in Hopewell's history with 60 career goals. She was named to the Trentonian and to the All-County 1st Team by the Times.
As a basketball player, Bernie was the second female player at HoVal to belong to the coveted 1,000 point club by scoring 1,255 career points. In her junior year, she averaged 13ppg and increased that average to 20ppg as a senior and was named to the All-CVC and All-County 1st Teams.
In the spring, Bernie was on the varsity track and field team where she was the CVC Champion in the shot put and javelin.
Upon graduation, Bernie went to Ursinus College where she played 3 years of varsity field hockey and was named to the All-Philadelphia Team in 1983. She received an MS in Exercise Physiology from Ohio University and worked in Cardiac/Pulmonary Rehab. Currently, she resides with her husband Greg and their three children, Caitlin, Greg Jr., and Kendra in West Virginia.
Jennifer Wagner Stark (1983)
Diving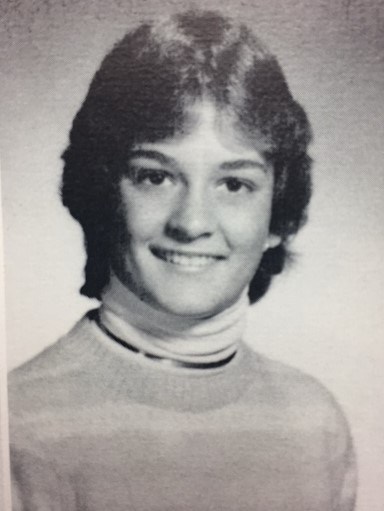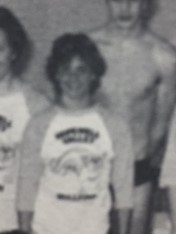 Jennifer received 4 varsity letters at Hopewell Valley as a diver on the school's swim team. She was named to the All-CVC, All-County and All-State Teams four consecutive years and was an All American Diver from 1980 through 1983 as well. During her high school career she was undefeated in every dual meet against girls. She was the Mercer County Diving Champion four consecutive years, a three-time State Champion and Captain of the swim team during her junior and senior years. During the 1981 County Championships, Jenni won three events and set records in all three; diving, 50-yard freestyle and a relay. She was also a three-time NJ State Women's High School Diving Champion.
Upon graduation, Jennifer attended the University of Texas where she graduated with a BBA in finance. While at Texas she was All-American, four-time All-Southwest Conference, four-time letter winner and a member of the four-time Division I National Champion Swimming and Diving Team.
Jenni currently resides in Wyoming with her husband John and their two children; Ali and Joanna.
Aaron Echternacht (1991)
Winter & Spring Track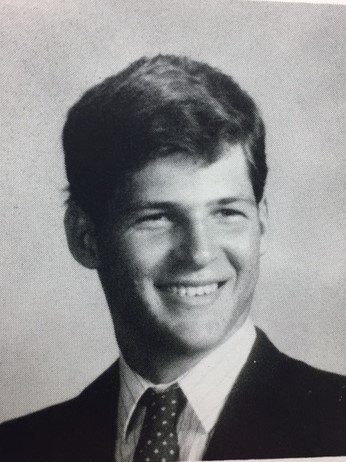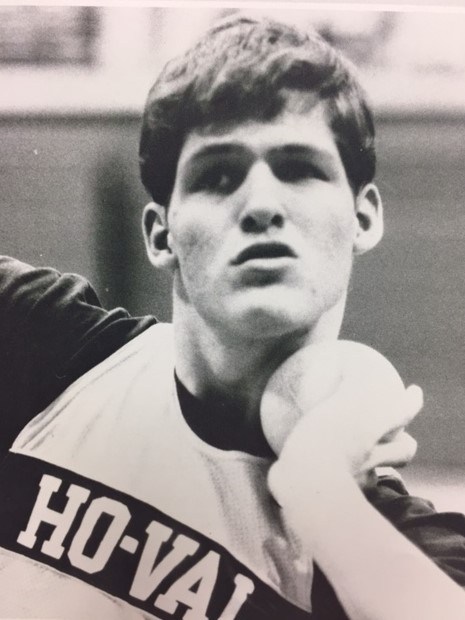 Aaron earned seven varsity letters while attending Hopewell Valley; three for winter track and four for spring track & field. He received All -CVC and All-County honor six times, All-State honors four times and was named by Track & Field News as an All-American. As captain of the varsity track & field team for three years, Aaron went undefeated in NJ, was Mercer County Champ and State Champion in the shot put and went on to become the Penn Relay Champ, The Acadia Invitational Champ and the East Coast Champ. He holds the school record in the discus with a throw of 179'9" which surpassed the old mark by 29'2", 13' longer than the 2nd placemark. Aaron holds nine school records; 50-yard hurdles, outdoor and indoor shot put; pentathlon, discus, freshman 4x400 relay, shot put relay, discus relay, and team points.
Upon graduation, Aaron was a 4-year varsity letterman at Texas A & M and the University of Wyoming where he placed 2nd in the Southwest Conference in discus, was a National Qualifier and a GTE Scholar-Athlete.
Barbara Skiba (1973-2002)
Field Hockey, Basketball and Girl's Lacrosse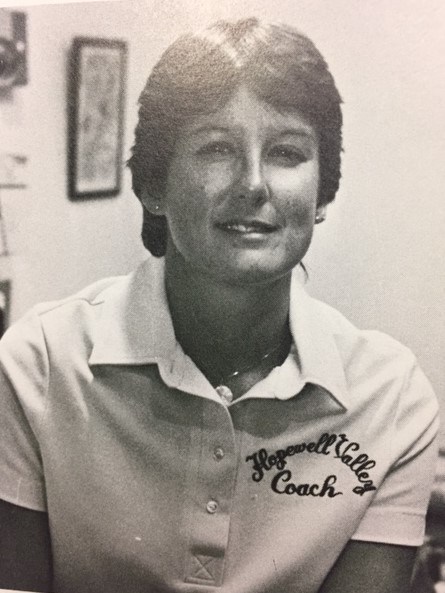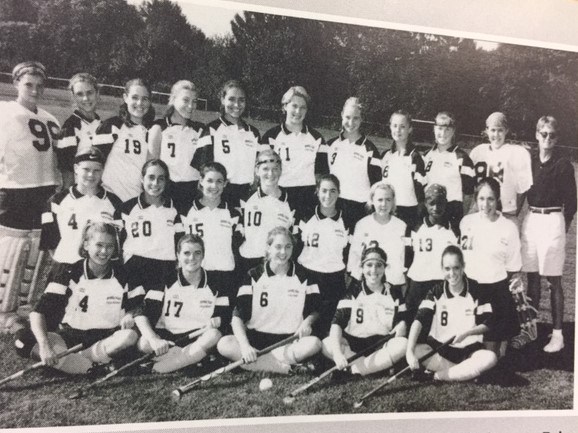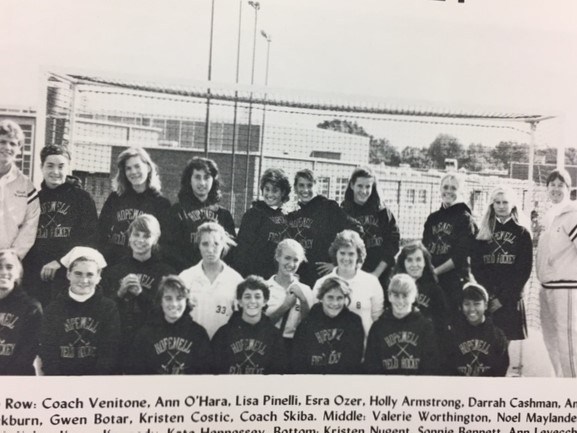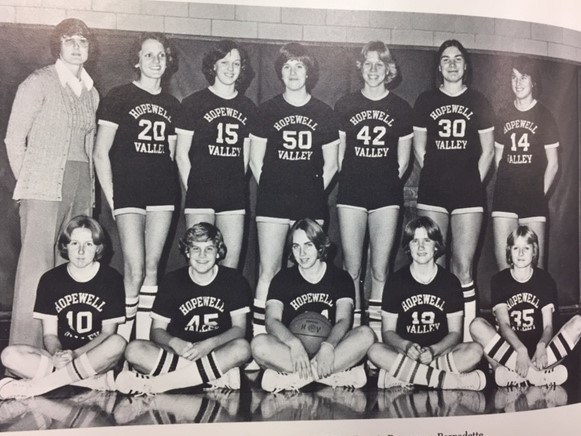 Barb Skiba received her B.A. in Physical Education at Trenton State College. Her first teaching and coaching experiences were at Dover High School from 1968-1973 where she coached junior varsity and varsity field hockey, JV basketball, JV softball, and varsity tennis. In 1973, Barb started her career at Hopewell Valley CHS both as a Physical Education teacher and a coach. Over the years, Barb was the varsity basketball coach from 1973-1983, freshman basketball coach from 1986-1990, assistant varsity lacrosse coach from 1995-2002 and varsity field hockey coach for 28 season. In 1976, Barb was named by both the Trentonian and Trenton Times as Coach of the Year for girls basketball when her team posted a record of 24-3, an all-time best for Hopewell Valley basketball. She recorded her 100th win on the basketball court during the '79-80 season. Her years as Hopewell Valley's varsity field hockey coach are unparalleled. She was been named as field hockey Coach of the Year in '76, '80, '83 and '85. She coached teams that were CVC Champions fifteen times, Central Jersey Group II Champs five times and State Finalists twice. Barb has coached her field hockey teams to over 350 victories. She received the Trenton State College Women's Alumni Award in 1978, the NJSIAA Award of Honor for field hockey in 1989 and the Reverend Clarence O'Shea Memorial Award for Coaching in 1988.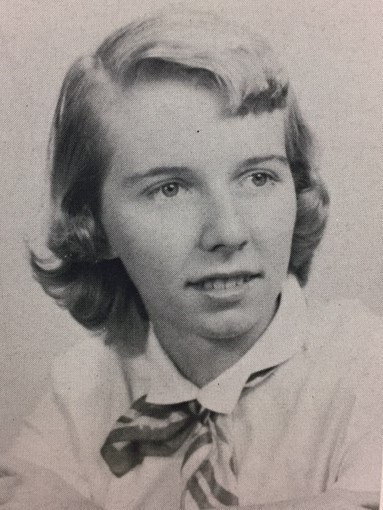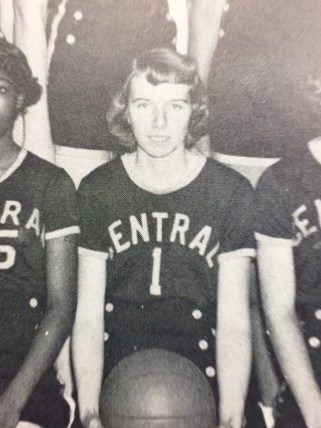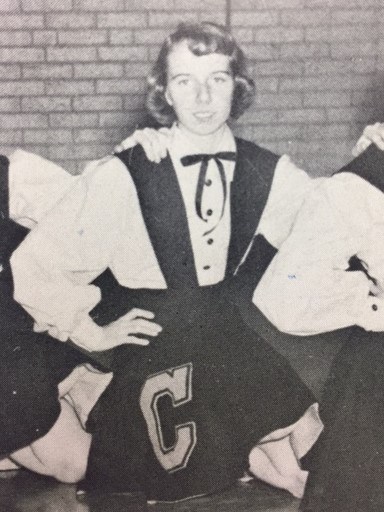 Marilyn is a local girl who stayed home and really made an impact on Hopewell Valley Athletics. While a student at Hopewell Valley CHS, Marilyn was president of the Girl's Athletic League, captain of the basketball team and a cheerleader. She went to college at Springfield College in Massachusetts and taught at Linwood High School in North Brunswick before coming home to Hopewell Valley.
A quick glance at the nominated candidates and the explosion of females nominated shows the effects of Title IX and Marilyn's appearance on the staff at Timberlane in 1969. Beginning with intramural field hockey and basketball, girls sports would grow and flourish with Marilyn's help and coaching. From a citation that accompanied a Hopewell Valley Community Education Award in 1983, Mrs. Butcavage enjoys the distinction of being the most successful junior high field hockey coach in the state of New Jersey. She maintained high standards of excellence and set a constant personal example of dignity, sportsmanship and good behavior for all her students to observe and follow not only in sports but also in life generally. She understands teenagers and maintained good relationships with her students because they respected her. Her steady, uplifting influences on the character of our young people were of inestimable value in our community's education program.
During her illustrious career at Timberlane, she coached field hockey twenty years (including a 49 game winning streak), coached basketball for approximately fourteen years, helped start the girls' lacrosse program, and helped start the girls track program at the high school.
Marilyn built the foundation for many significant female athletic careers that continued to flourish at Hopewell Valley High School and beyond.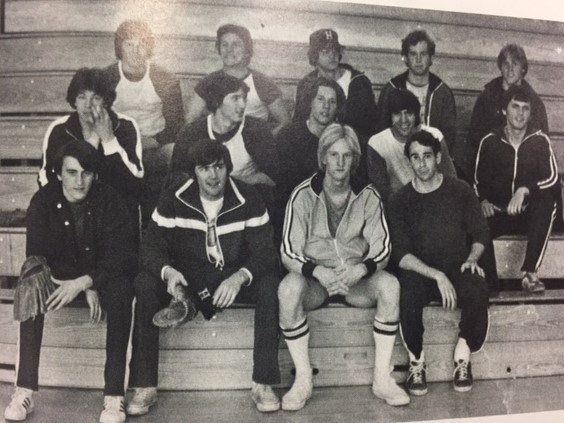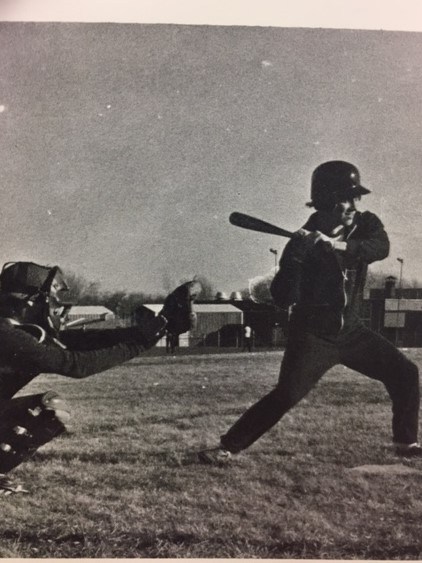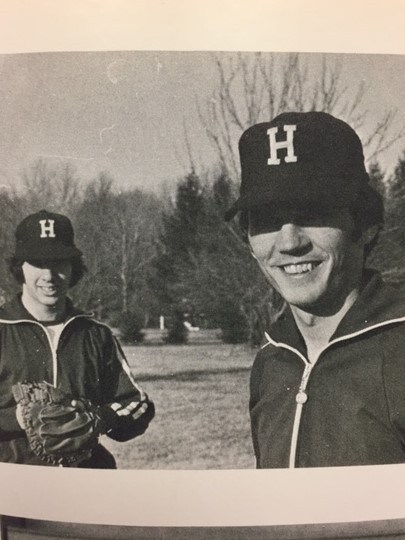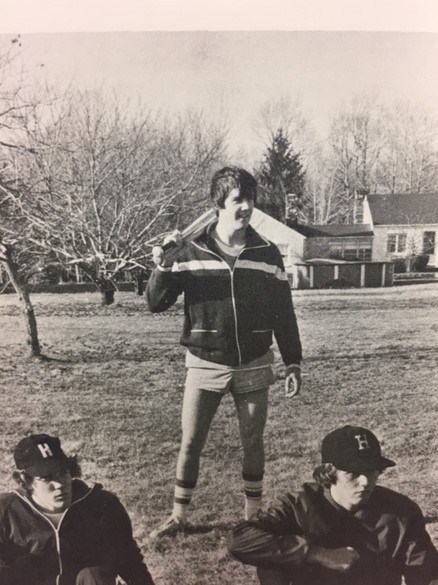 The 1977 baseball team was expected to have a fine year according to pre-season reports as many varsity lettermen returned to the team. All expectations were met as this strong team posted a 22-6 record on their way to becoming the first State Championship team in Hopewell Valley's history. The team made their way into the State Tournament after defeating a tough Hightstown team 2-1 in the Central Jersey Group II Championship game. The Bulldogs then advanced to the finals of the State Tournament to face Lenape Valley whose record stood at 24-0 while their ace posted an impressive 14-0 mark. The ever-resilient Hopewell team was determined to take home the trophy as they posted a 3-1 victory to hand Lenape their first defeat of the season and capture the State Championship.
Members of the State Championship Team included J.D. Henderson, Bruce Wood, and Bill Noonan who received berths on the All-CVC team as well John Holliday, Fred Lorenz, Mark DeLucia, Bill Lawton, Ken Golya, Darren Ollio, Chris Kelly, Carl Braun, Dick Trismen, David Easton, Jack Davis and Sandy Stewart.