We are grateful to our community, Board of Education and district leadership for their support of our Business department programming. This programming offers students a career readiness pathway where students gain valuable skills and perspectives relevant to the workplace.
Our students participate in two national programs which showcase their workplace skill sets and prepare them to become future business leaders.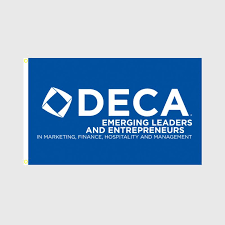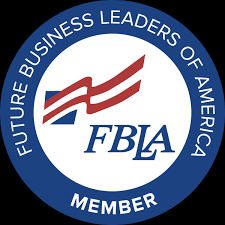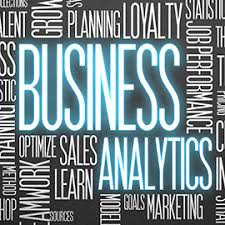 Business courses teach students how to navigate the future with courage and confidence. These courses enable students to develop their leadership and problem-solving skills by solving real problems that don't have answers that can be found in a textbook.
A business course is learning that is hands-on, relates academic subjects to the business world and provides a broad, comprehensive curriculum that is for and about business. Business courses at Hopewell Valley Central High School are designed to prepare students as viable competitors in the business world and for advanced educational opportunities.
Between grades 9 and 12, all students are required to take at least 5 credits in the area of business or practical arts and many take more as their interests and college pursuits dictate. There are many business courses, half-year and full-year, in which students may choose to enroll. All of the courses in the Business Department make use of computer labs on a full-time or part-time basis. Students use computer hardware and software that is current and compatible with what is being used today in colleges and businesses.
For a complete listing of courses available please refer to our CHS Program of Studies.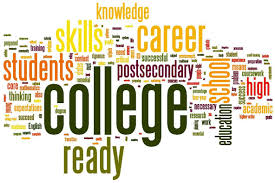 With the cooperation of the community, state, and private colleges and universities, juniors and seniors will be permitted to pursue college-level courses. This program is designed with a threefold purpose: (1) To provide students with an enrichment experience to augment their secondary school background; (2) to provide students with experience in attempting college work before actually enrolling in college, thus providing a base upon which to arrive at a final decision concerning further education; (3) to provide students with additional insight into certain career fields not necessarily requiring a traditional four-year preparation, again providing an additional base upon which to arrive at decisions concerning future plans.
Hopewell has articulation agreements with Mercer County Community College, Syracuse University and MIT.

There are many factors that play into having a prepared workforce. However, if communities invest in working with K-12 students, they will be in a much better position to create a grassroots pipeline of talent that can fill available jobs. (US Chamber of Commerce)
CTE - COOPERATIVE WORK EXPERIENCE
Students who hold part-time jobs throughout the year are eligible to receive credits on their Hopewell Valley Central High School transcript through the CTE (Career and Technical Education) - Cooperative Work Experience Program. Approved worksites may be obtained by the students themselves or with the assistance of the HVCHS Business and Practical Arts Department. Students have a variety of options of worksites and can perform their work after school, weekends and even during the school day depending on their schedule and work needs.
The CTE-Cooperative Work Experience Program prepares students to develop marketable occupational skills, provides occupational training opportunities, increases job skills through individualized study in the classroom, encourages attitudes and habits that meet acceptable employment standards and provides the opportunity for career investigations.
Students are supervised with an agreement between the HVCHS teacher/coordinator, the employer, the student, and their parents/guardians. The HVCHS "Co-op Program" encourages students to explore their career interests through paid or unpaid employment, apprenticeships, community service, cooperative education, internships, or school-based enterprises. Depending on the number of work hours accumulated throughout the school year, between 2.5 and 10 credits can be earned.
If your child is currently employed they are eligible to participate in the Co-op Program.
For more information about the Co-op Program, please contact Mr. Crognale for more information robertcrognale@hvrsd.org